Upcoming Event: JAPANIGHT Will Be Having a Plus with the Addition Of Idol and Band Performances
JAPANIGHT, a Cosplay & Anime Club presented by OtaCutE Event DAO and EXOSIA Project introduced last year in Otasuke! Cosplay Festival July 2022, now introducing its annual extended indoor music festival on November 11, 2023, at the Brooklyn Warehouse, Recto, City of Manila!
JAPANIGHT Cosplay & Anime Club is a themed night club event that mainly focuses on introducing the wonders of AniKura (Anime Club) and primary event for Cosplayers, Anime Lovers, and Anime Club fans to hang out and party!
JAPANIGHT will be expanding its lineup with the introduction of JAPANIGHT+ (JAPANIGHT PLUS) where the event will introduce more J-culture Musical Acts with Idols and Bands!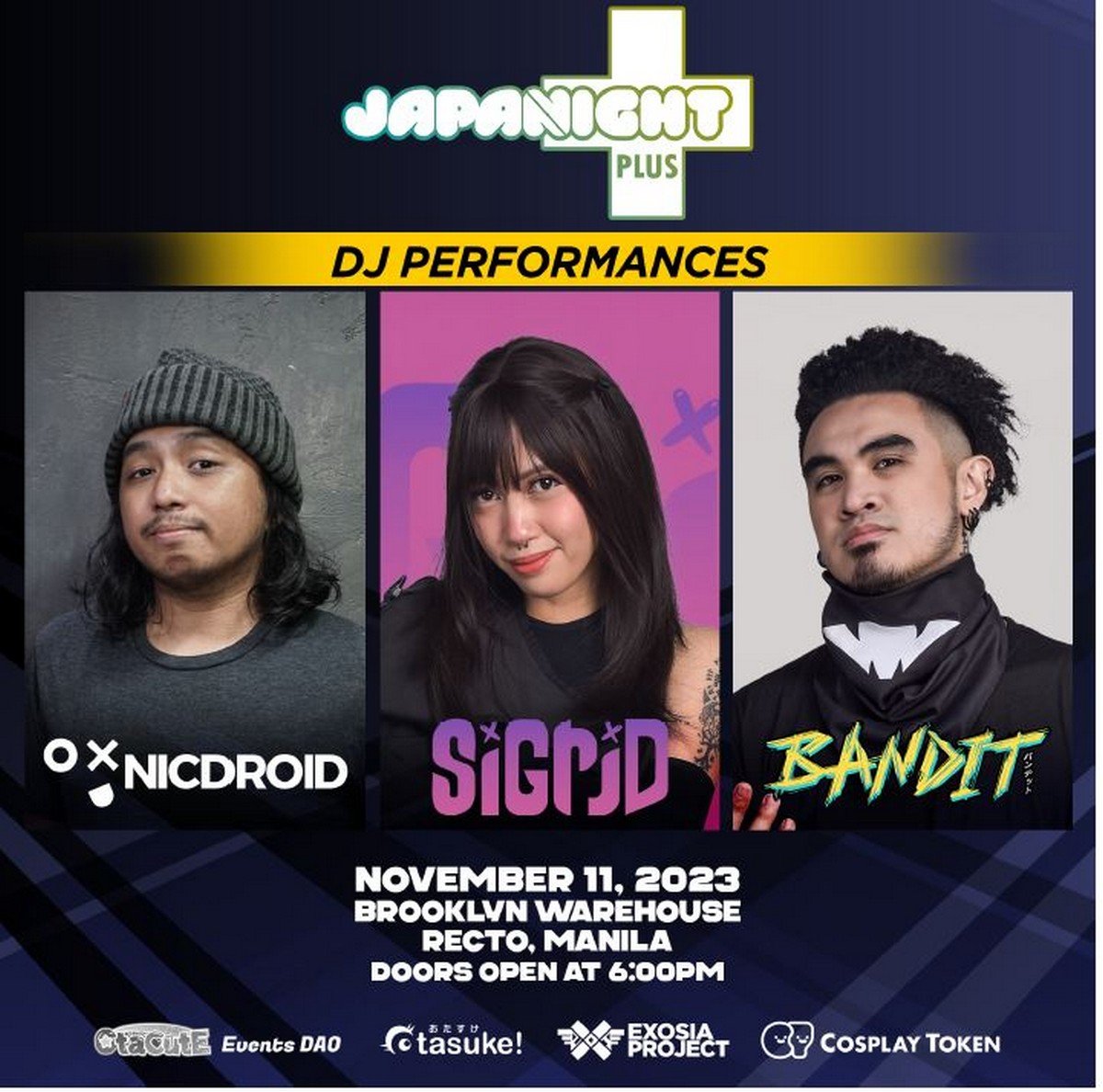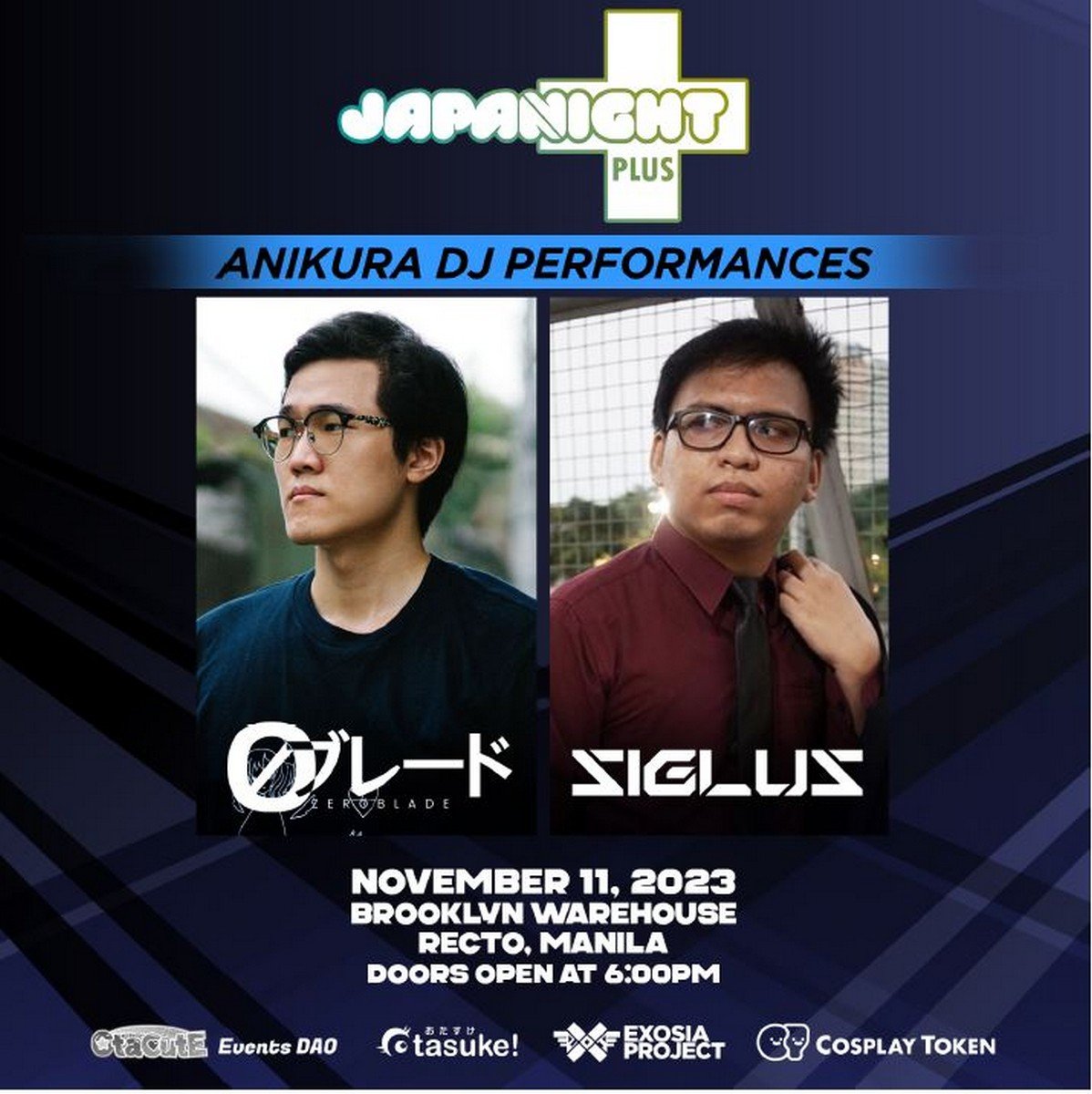 The Electronic musical lineup will still remain for the night and will be mixed with both new and favorites from the last year's event: We'll have our AniKura staple DJs, DJ Zeroblade, and SIGLUS; Main DJ Headliners will be bangers with returning last year's headliners like Disc Jockey, Music Producer, and Content Creator NICDROID and the returning SIGRID and introducing BANDIT!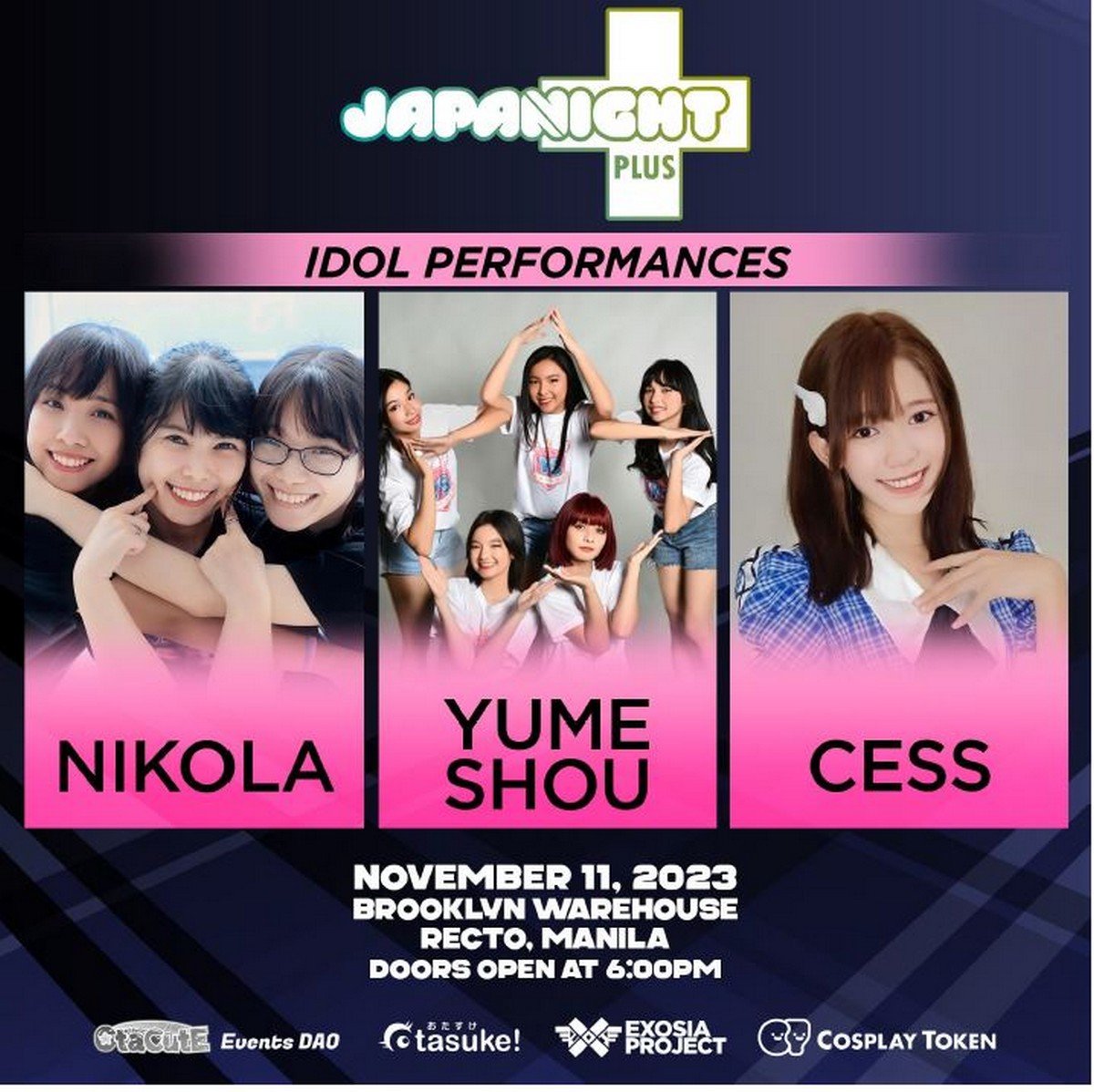 For the Expansion, we'll be having Idol Performances from NIKOLA, YUME SHOU, and Cess who'll introduce and bring the Idol vibe into the night!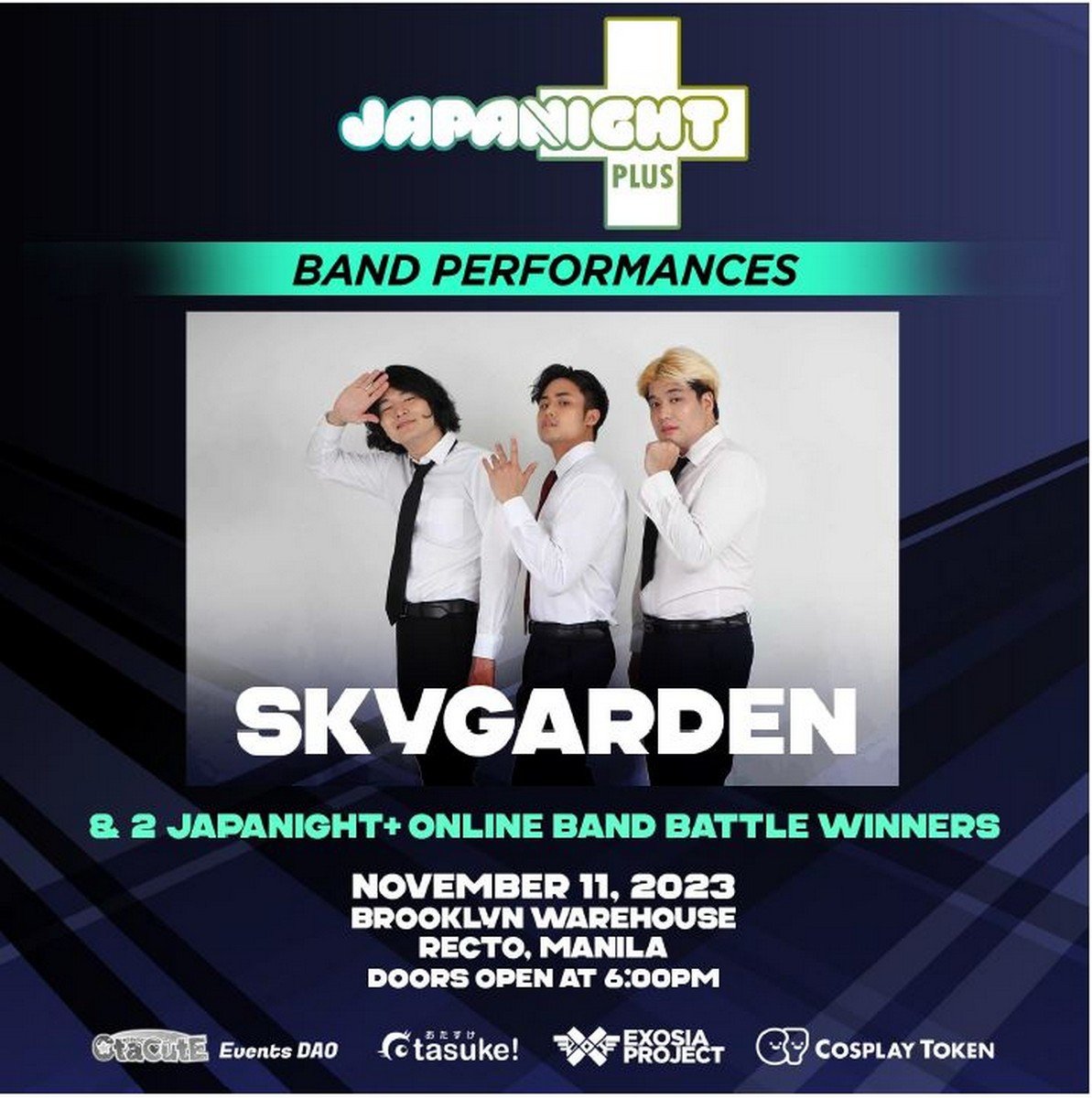 We'll also introduce our OtaCute Cosplay Festival (Aug. 2023) Guest and one of the uprisings TikTok stars to perform at JAPANIGHT+ Band Expansion: SKYGARDEN! Also joining will be the JAPANIGHT+ ONLINE BAND BATTLE Winners: Asian College Dropouts and YOMARI!
Our strategic partners at Brand New Company will be bringing their Virtual Talent IP HEYU's RE:NEGADE with Jacki3, Gemi9, and Ru VII, to bring an EXCLUSIVE SPECIAL PERFORMANCE for the attendees!
Bridging gaps in the Philippine Music Scene as we collaborate with THE LAST RAKRAKAN FESTIVAL where they'll be also our official Strategic Partner. People who purchase RAKRAKAN FESTIVAL will get a Php 50 discount on their General Admission Tickets at JAPANIGHT+, and with EXOSIA Project as the Official Partner of the said event, we'll be also giving away tickets to the lucky attendees at JAPANIGHT+ (on-site/walk-in purchases only)
JAPANIGHT+ will be happening on November 11, 2023, at Brooklyn Warehouse, Recto, Manila (near LA Suites and University of the East Manila) Doors Open at 5:30PM (18+ Only).
You can order tickets on-site (General Admission) and here (limited slots for Tables):
https://forms.gle/csfU8K1K8cC5Ah3h9
About The Author