Upcoming Event: Cosplay Carnival 2023
It's time to join the adventure as Cosplay Carnival 2023: Re:Born a Dragon, will be bringing another incredible show this coming April 1 and 2, 2023 at Function Rooms 3 to 5 of SMX Convention Center Manila. Always a yearly tradition and much awaited spectacle by the cosplay and anime community, Cosplay Carnival promises a wealth of entertainment and attractions to its legions of fans and usual attendees.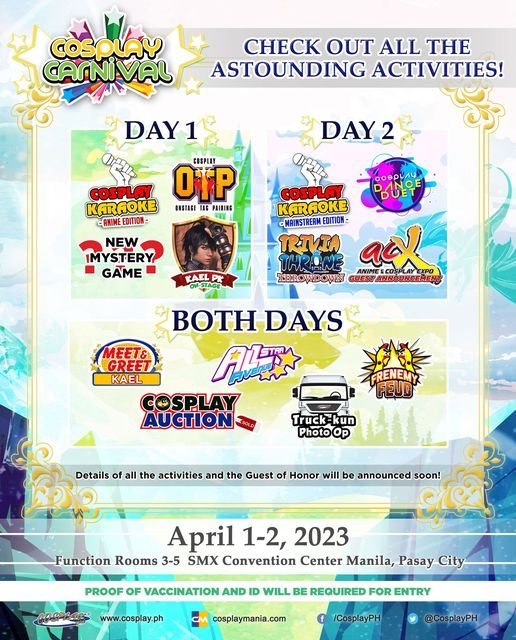 Already on its sixth year, Cosplay Carnival: Reborn a Dragon takes on a new look as it is the first event in the Cosplay Mania Isekai Reborn Event series for 2023, which includes FanFes, Anime and Cosplay Expo: ACX, Cosplay Matsuri, and Cosplay Mania.   It promises to take attendees as adventurers into a different world to take on quests and explore vast new realms.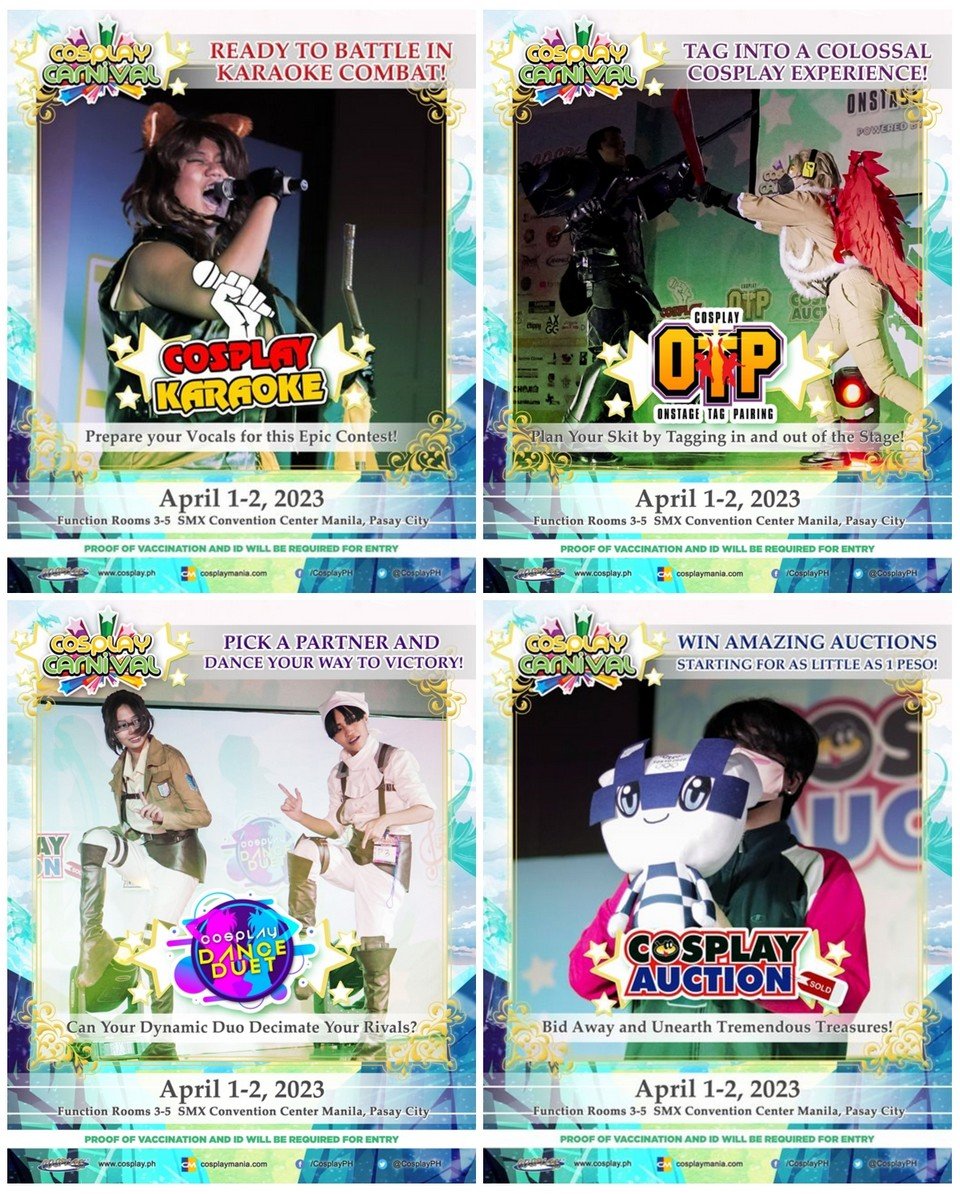 Astounding activities and attractions have already been announced and would be including Carnival fan favorites, such as Cosplay Karaoke, Cosplay OTP, a New Mystery Game, Cosplay Dance Duet, Trivia Throne Throwdown, All-Star Avenue, Cosplay Auction, Frenemy Feud and the Truck-kun Photo Op.
 Cosplay Carnival  2023 will also be featuring its special guest cosplayer, Kael, for onstage appearances and Autograph Signing and Photography Sessions, and will be a must-see for all true fans of cosplay.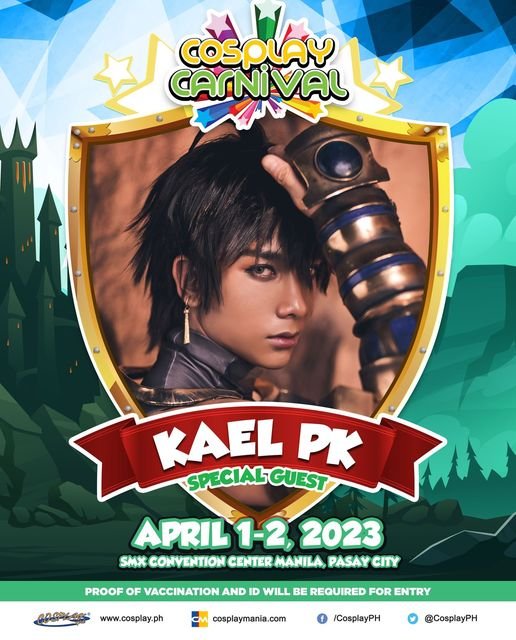 With these and more attractions yet to be announced,  Cosplay Carnival  2023 is definitely an event you would like to explore and have an adventure with your friends and family.
arkadymac.com is proud to be the media partner for Cosplay Carnival 2023, so we hope to see you there as we have a special coverage of the event.
#Cosplay #Cosplayph #CosplayCarnival2023 #RebornaDragon #IsekaiReborn #arkadymac