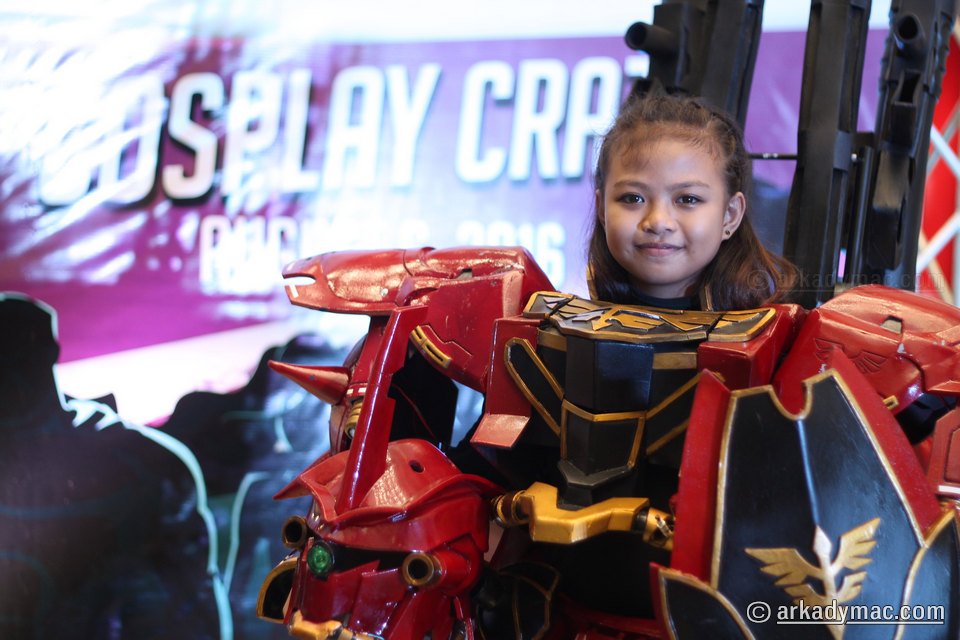 Already eight months since it started this year, the Cyberzone Cosplay Craze series had its next event at SM Center Sangandaan in Caloocan, where lots of cosplayers and spectators came by to have great time. Cyberzone Cosplay Craze is a fun and innovative revolution on how cosplay events are done, and it has been happening this year, not just in Manila, but all throughout the country. Sponsored by SM Cyberzone and organized by cosplay.ph, Cosplay Craze has been bringing absolutely free events closer to where the cosplayers are, offering huge prizes and giveaways that even major events can't match. But most of all, it has given cosplayers a reason to meet up with others like them within their communities and have an enjoyable, non-cramped, stress-free afternoon of cosplay fun.
Starting off with its inaugural event at SM BF earlier this year, Cosplay Craze has been SM Cyberzone's promotional series of events for 2016. Already the premier hub for consumer technology with 29 locations all over the country, Cyberzone has striven to provide the most interactive and most technological experience to its patrons. It is also known for holding some of the biggest gaming and tech-related events in the country, and it has been especially supportive of cosplaying, holding many cosplay events around the country, with a major two-day Cosplay Craze event last year at SM City North EDSA Annex (our coverage of Day 1 here and Day 2 here).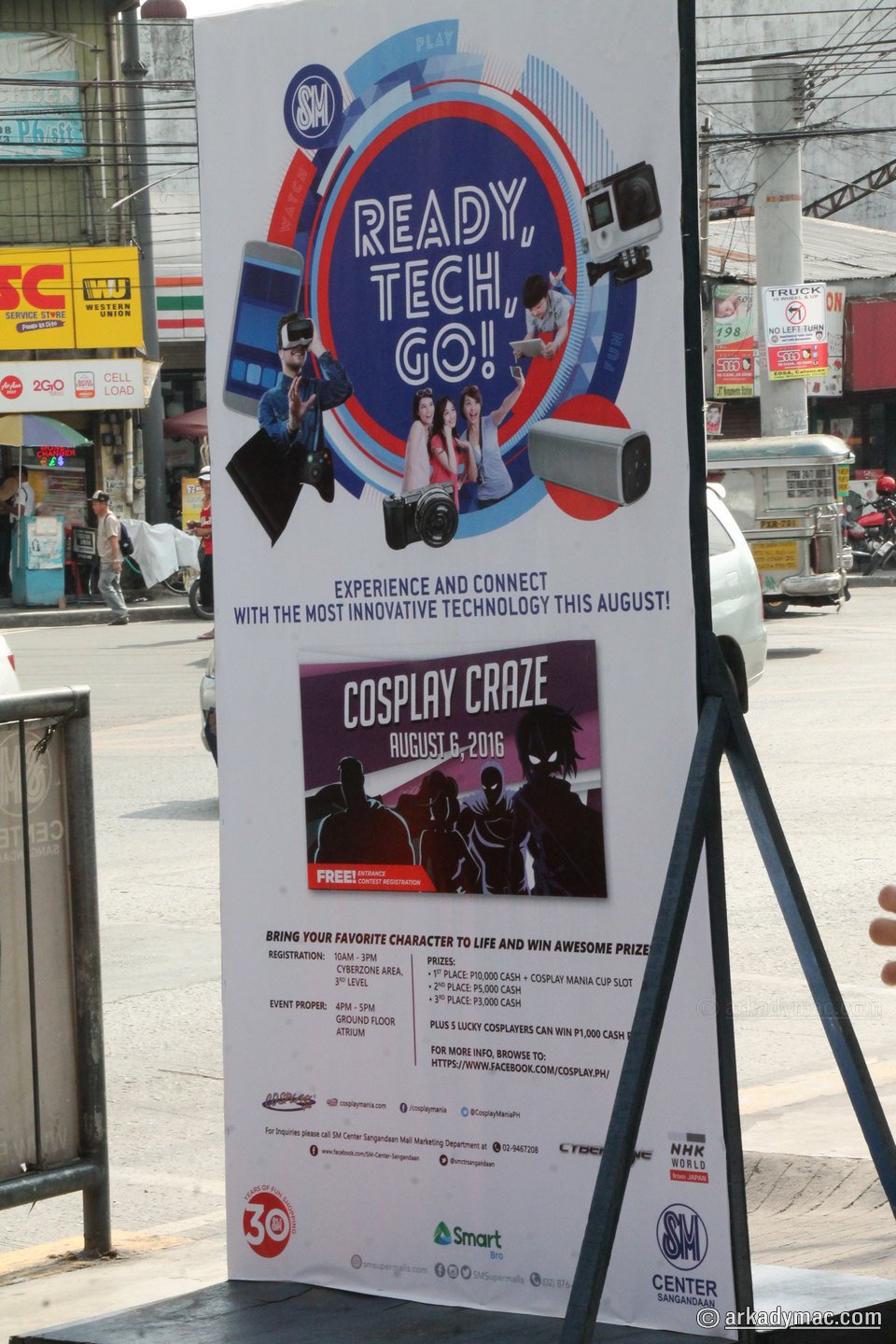 Cyberzone Cosplay Craze has already had many previous legs at different parts of the country, and this weekend it made its eleventh stop at SM Center Sangandaan which opened just October last year.  It is the first SM mall in Caloocan and second mall in CAMANAVA, and it is also the first "SM Center" branch name to have a SM Cyberzone.
Cosplayers and enthusiasts have gathered from all over at the Cyberzone area since the mall opened. Cosplayers were asked to register so that they could take part in the competition as well as be eligible for the great giveaways during the program.  They were then asked to present themselves before the board of judges for the mandatory prejudging.
The main program was set to begin later in the afternoon, and the cosplayers used the time before then to prepare for the competition, socialize with each other, have their photos taken by the mall patrons, or just take it easy with their friends.
The event proper started off with the Cosplay Parade where the cosplayers made a round of the mall in their striking and colorful costumes. Mall patrons couldn't get enough of them as they snapped away on phones and cameras and took videos as well.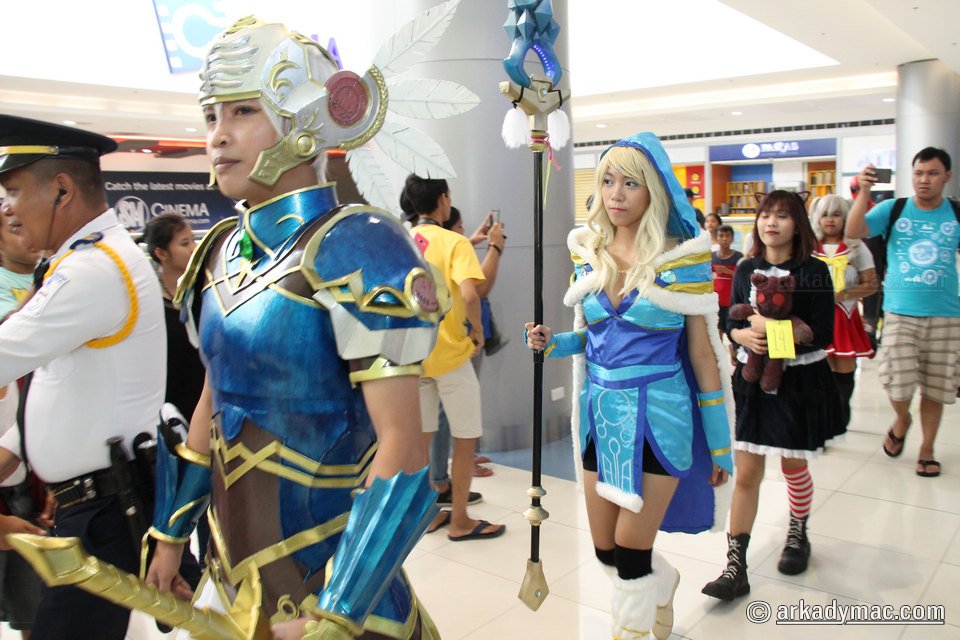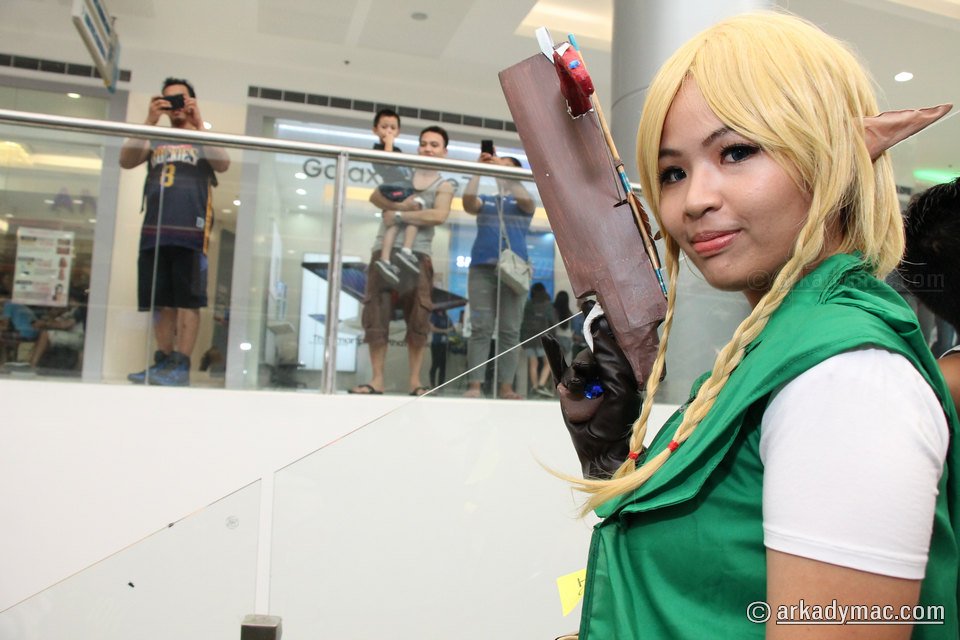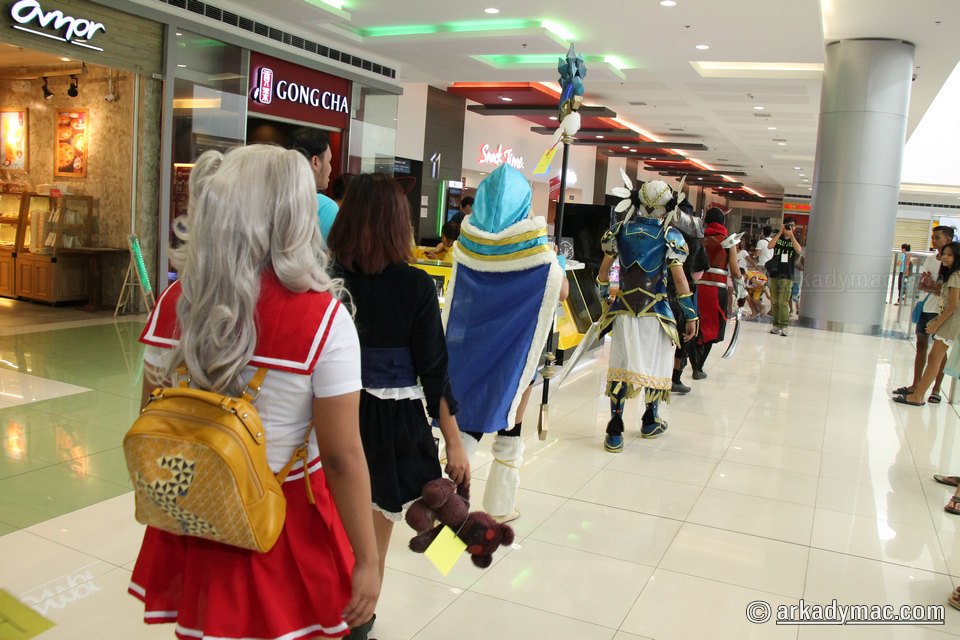 Once they got back to the event area, the program got to start with host Kenkoy welcoming everyone to the SM Center Sangandaan leg of Cyberzone Cosplay Craze.  He kept the the audience excited and interested as he got to introduce the panel of esteemed judges for the contest: esteemed cosplayers Rui Zabala and Ben Piko, as well as Marko Villaluz of cosplay.ph.
Kenkoy got to introduce the cosplayers as they went up on stage, showing their brilliant costumes and talents in front of the judges and the curious but appreciative crowd that had gathered at the event center.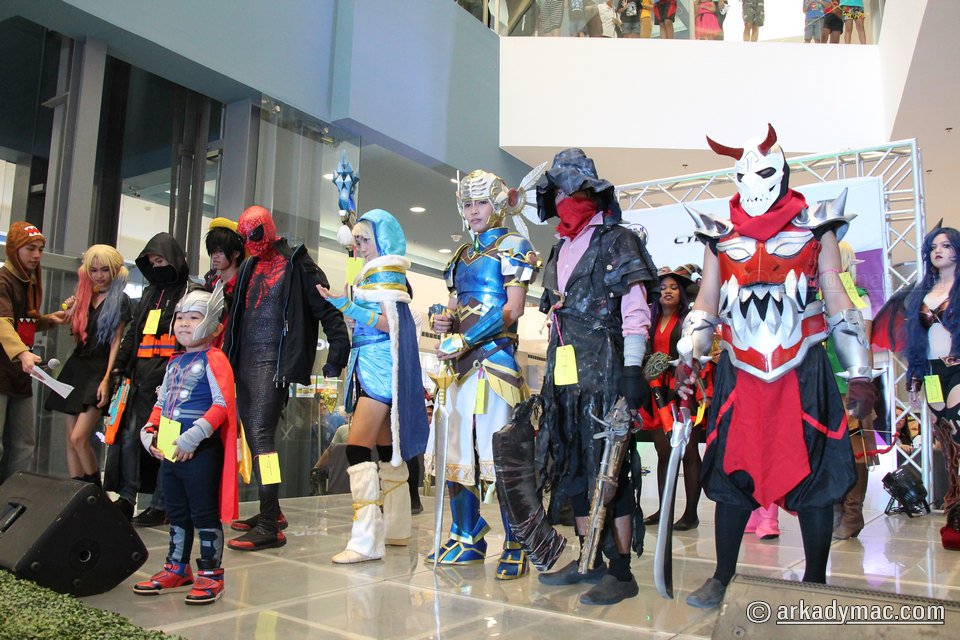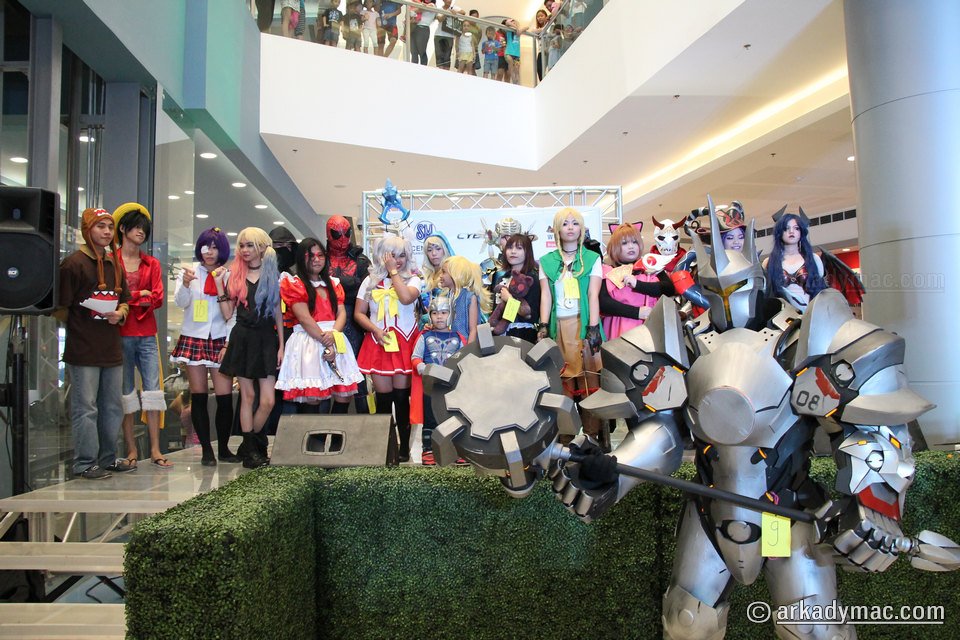 The cosplayers also got to do their exciting performances on stage.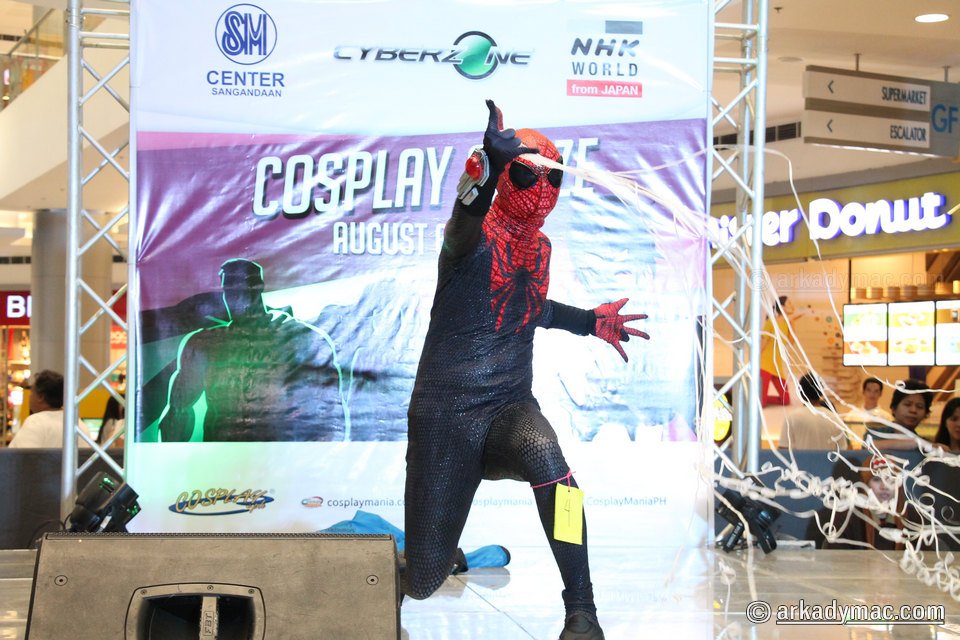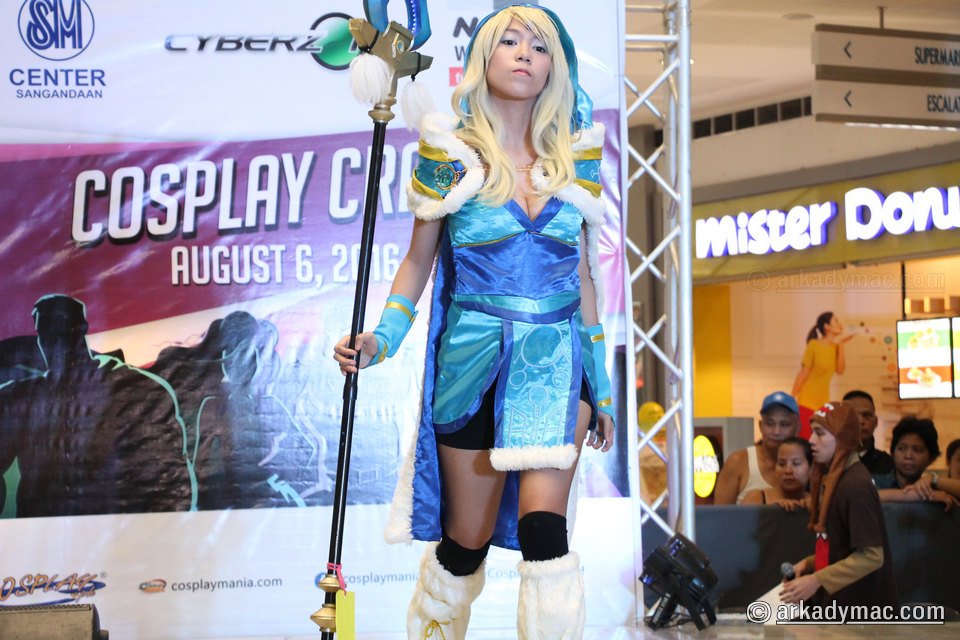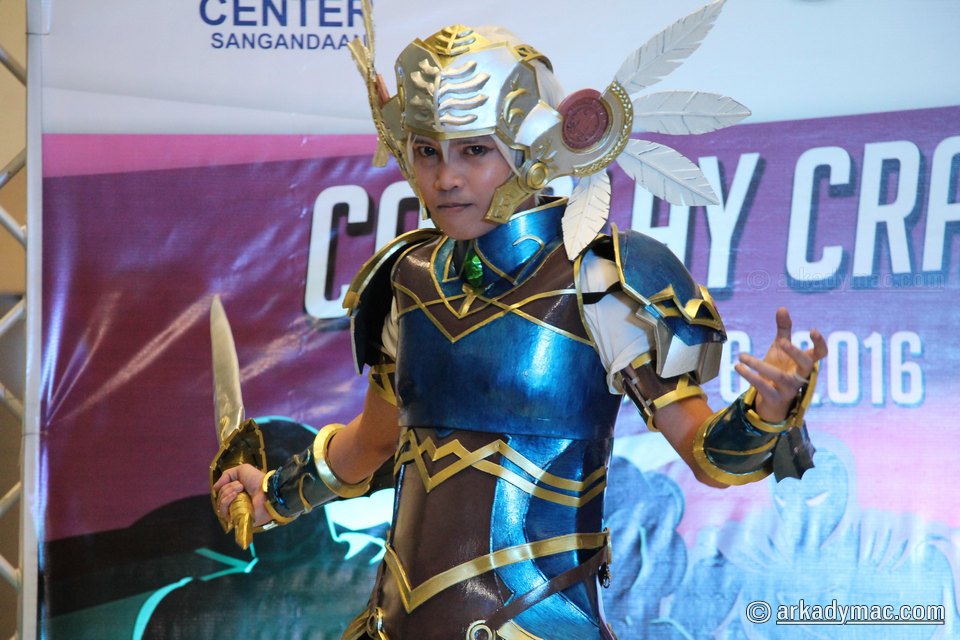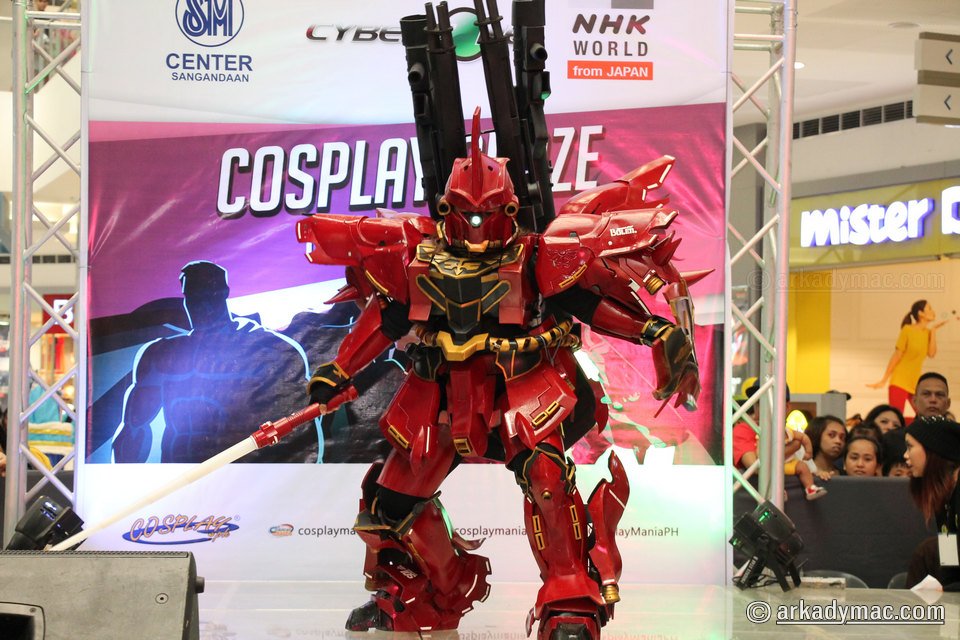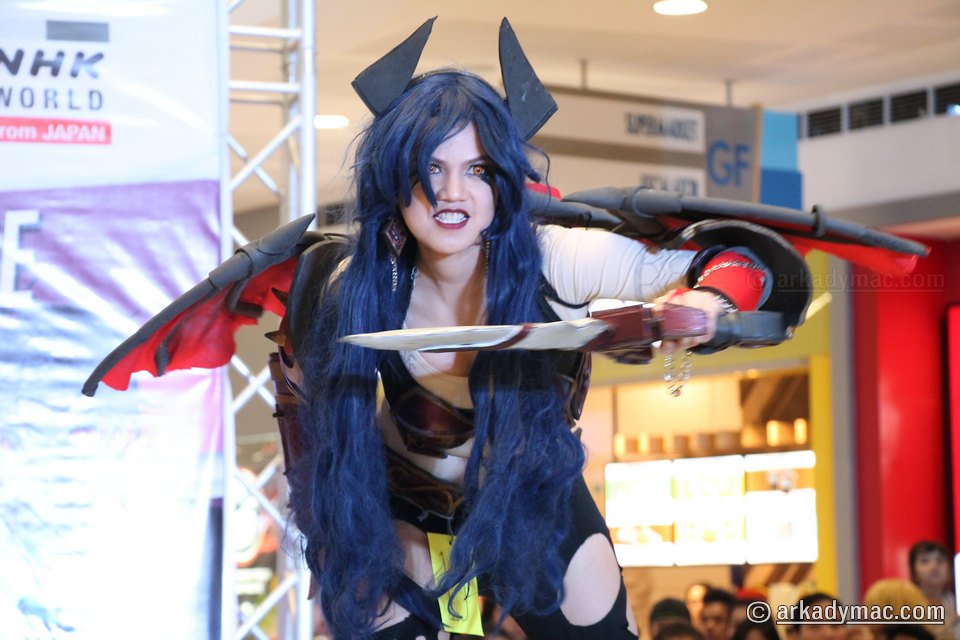 Partnering with cosplay.ph at the event was NHK World, the international broadcasting service of NHK (Nippon Hōsō Kyōkai) or the Japan Broadcasting Corporation, as they were there to promote Domobics, a new, fun way of exercising by dancing to rhythmical music with Domo, NHK's official mascot. Over the years, Domo-kun has become popular in the country especially among fans of Japanese pop culture, and they will be pleased to know that the furry brown monster is promoting a fun and healthy lifestyle through Domobics. They had a demonstration and viewing at the event and got to give away some nice prizes to participants. It was announced that Domo and Domobics will be taking part in Cosplay Mania '16, so stay tuned for more news about it here on the site.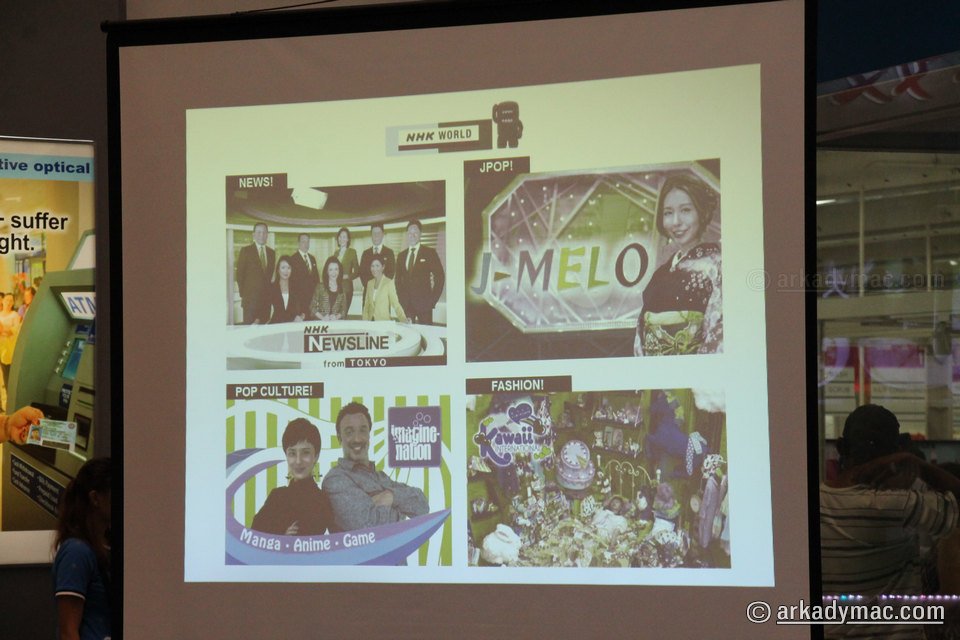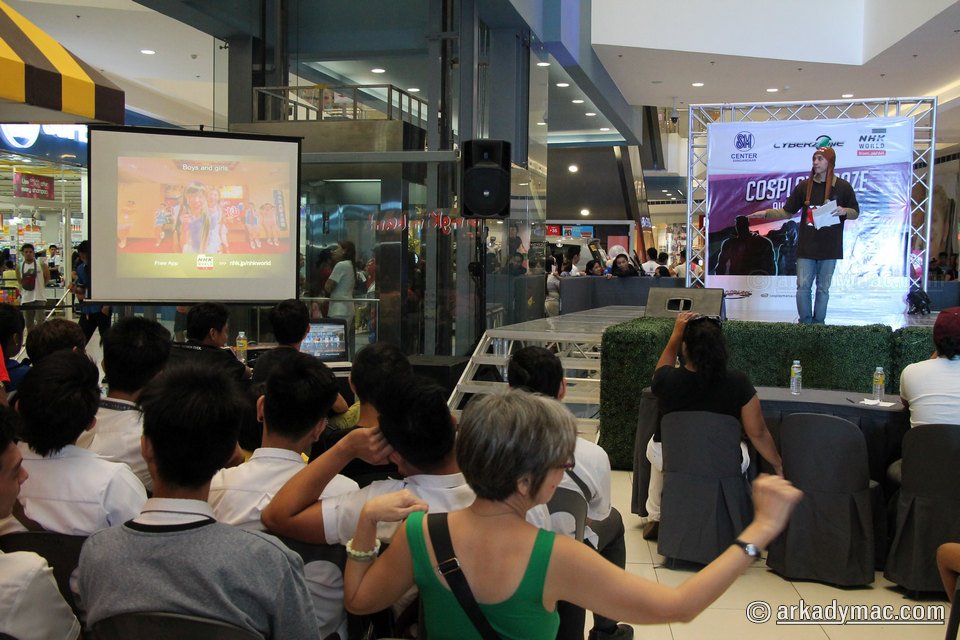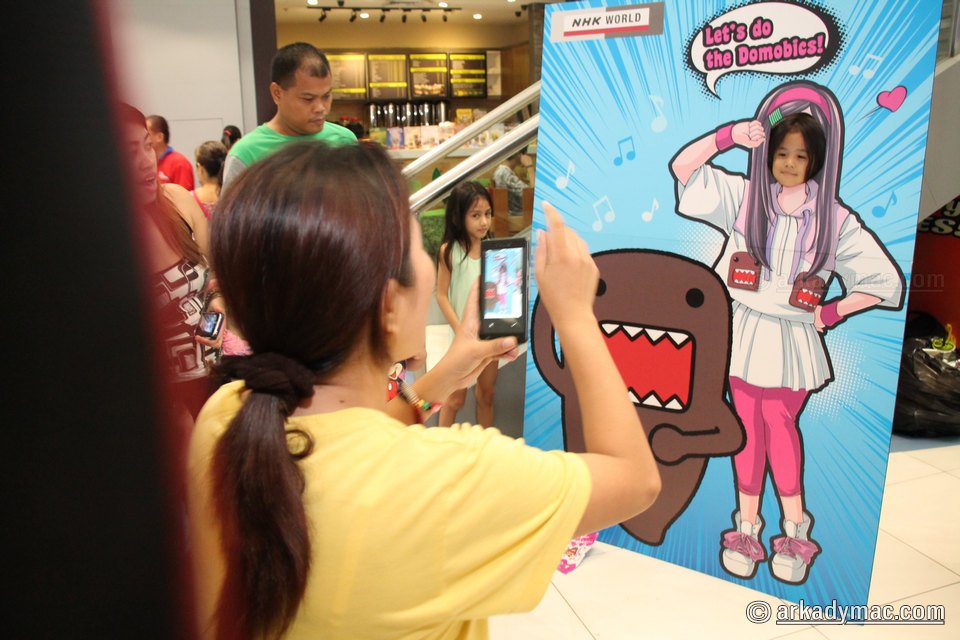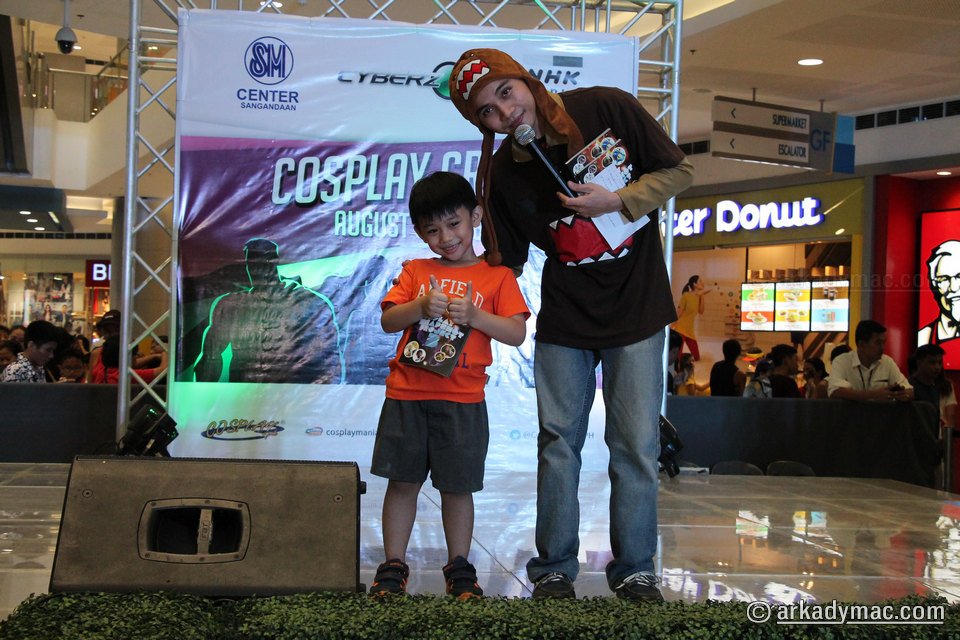 As everyone waited for the final results to be tabulated, it was time to pick out the numbers of five lucky cosplayers who would win 1,000 pesos in cash courtesy of Cyberzone. The cosplayers whose numbers were called out had to be there at that moment and go to the stage to be able to claim their prize; otherwise a new number was drawn. Winning a prize just for cosplaying is always a welcome thing, of course.  The judges helped out in drawing the numbers.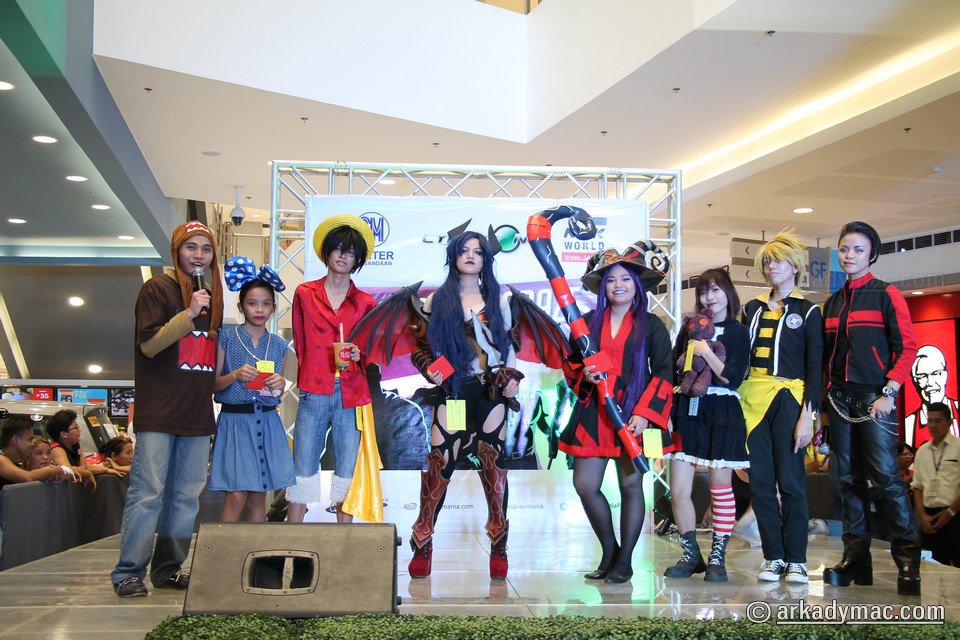 Named Champion of the SM Center Sangandaan Cyberzone Cosplay Craze leg was 13-year-old Bolen Lareza as MG Sinanju from Gundam Unicorn, winning 10,000 pesos in cash as well as a guaranteed spot in the Cosplay Mania Cup within Cosplay Mania '16 this October where over 100,000 pesos in prizes are to be up for grabs.  First runner up went to Noel Atienza as Superior Spider Man, winning 5,000 pesos cash, while an Overwatch cosplayer won Second Runner up, taking home 3,000 pesos in  cash.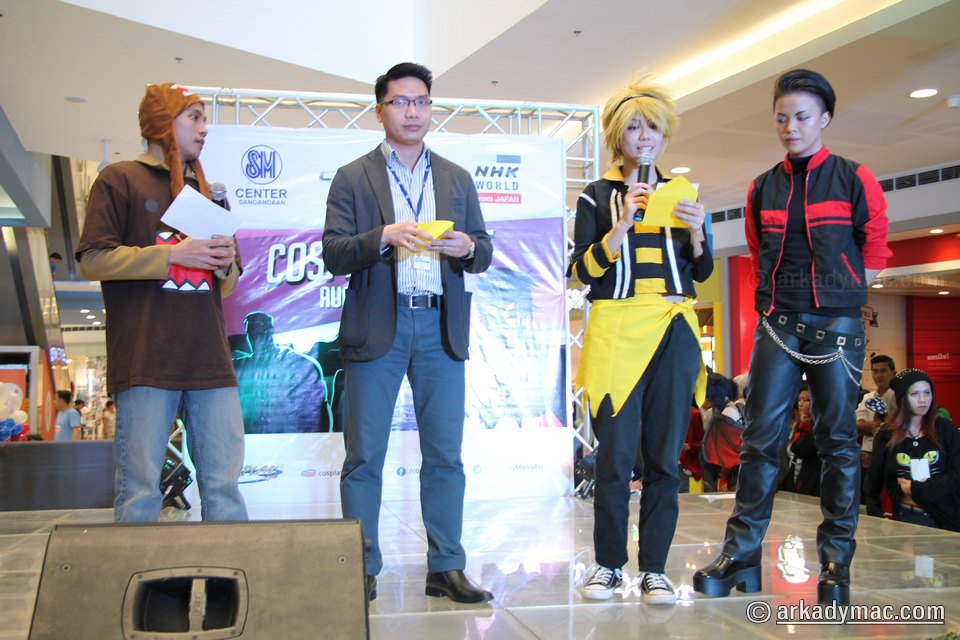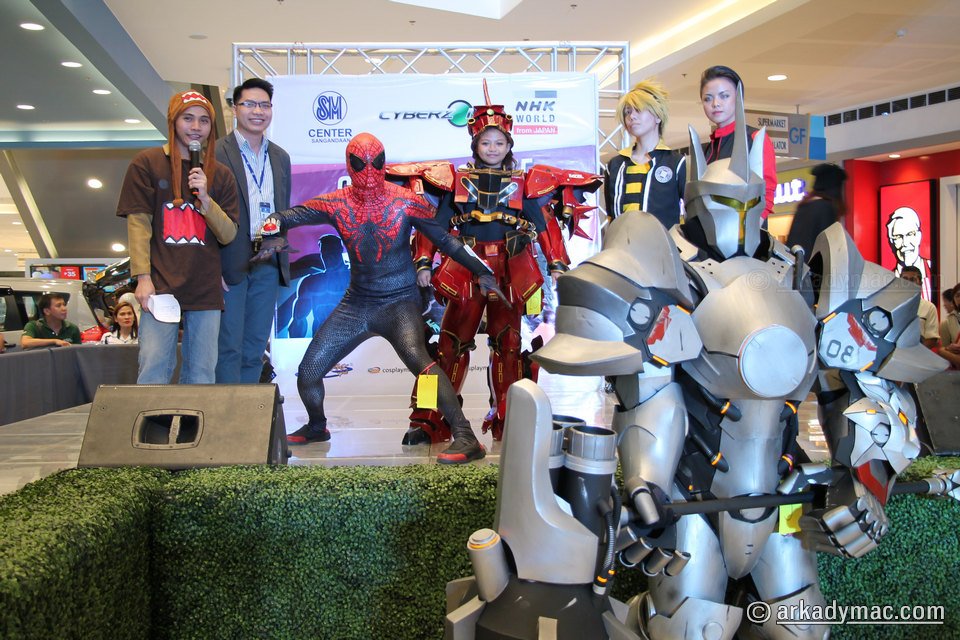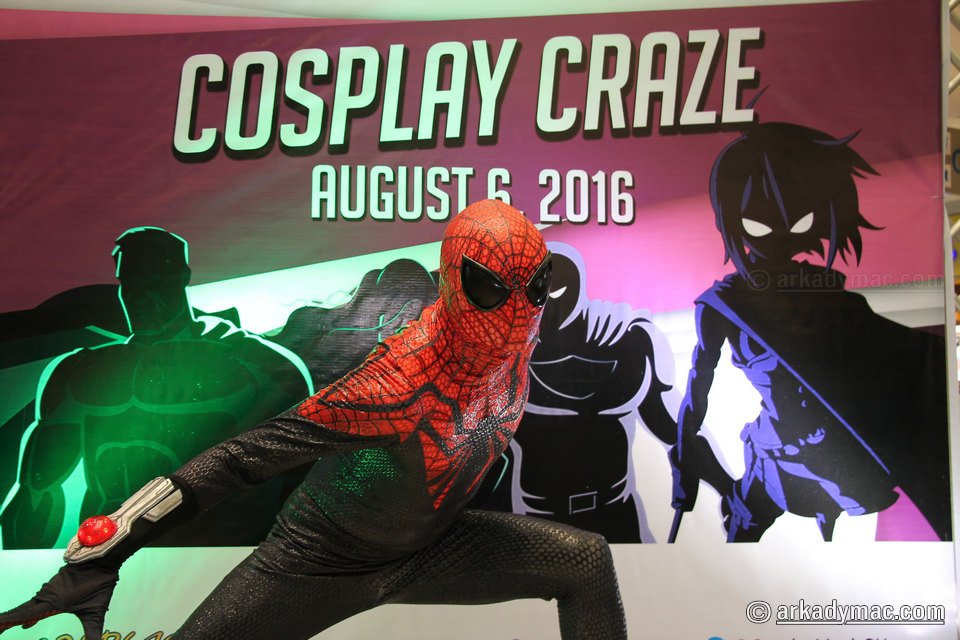 With the awarding of the winners, the SM City Trece Martires leg was over, but the cosplayers were still welcome to stay and have fun and have their photos taken by the crowd, and we got to do our own shots of them as well.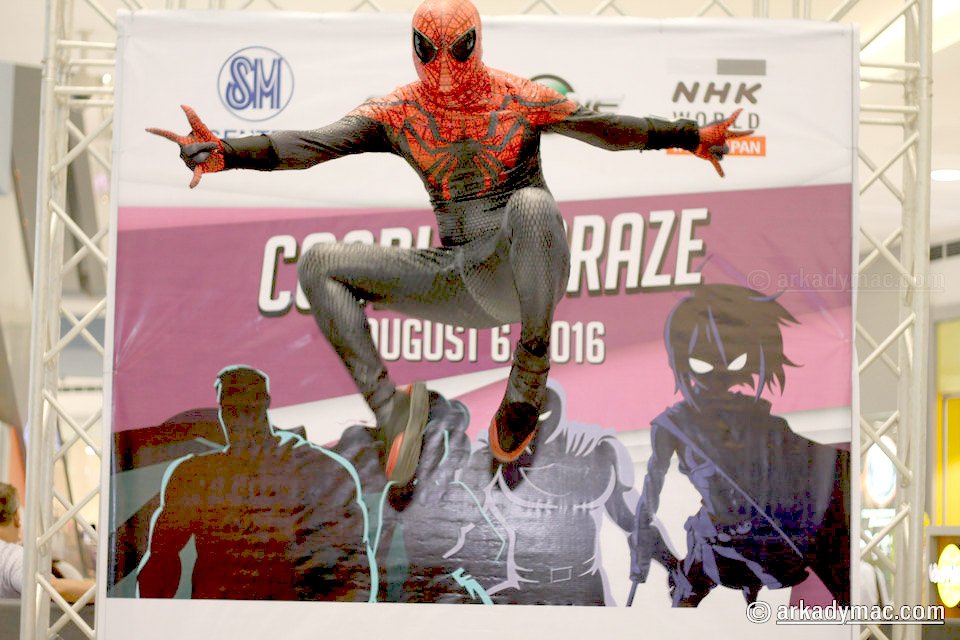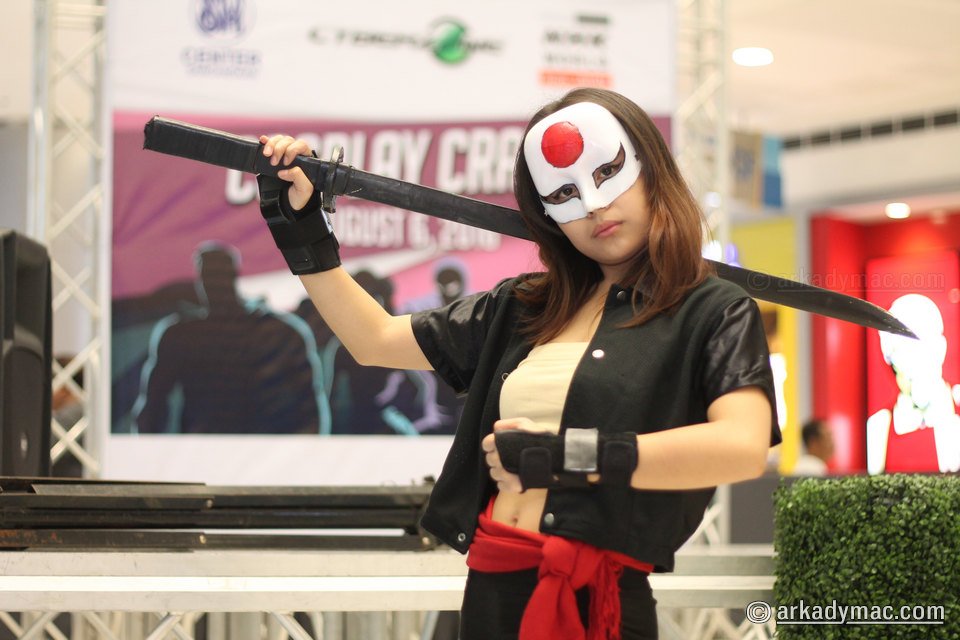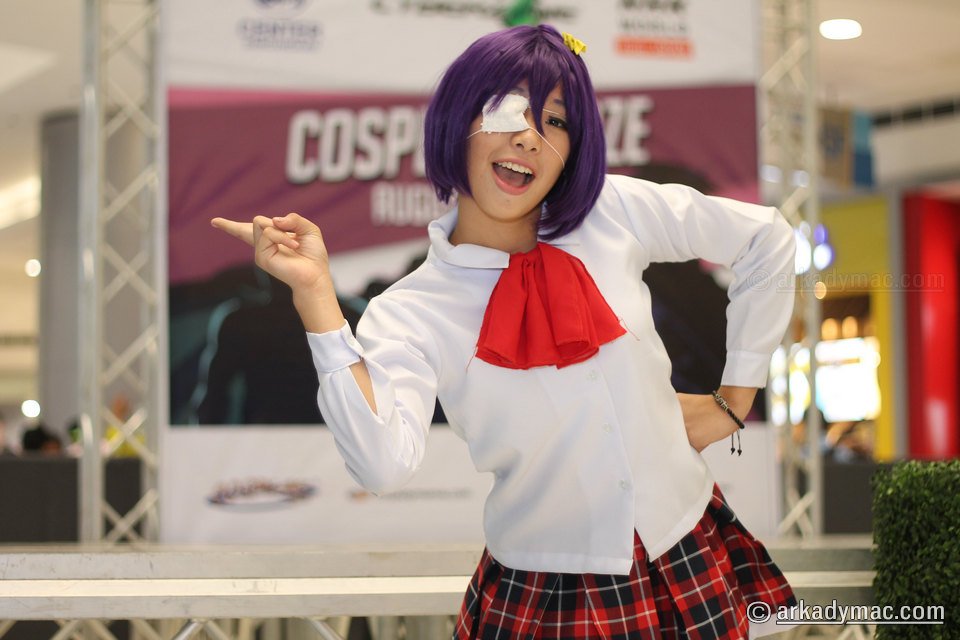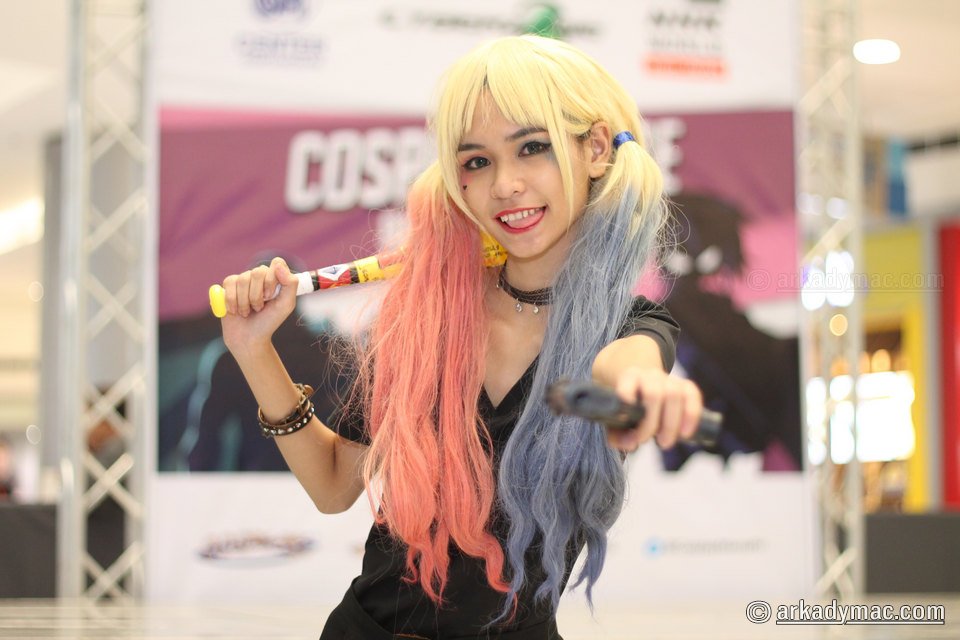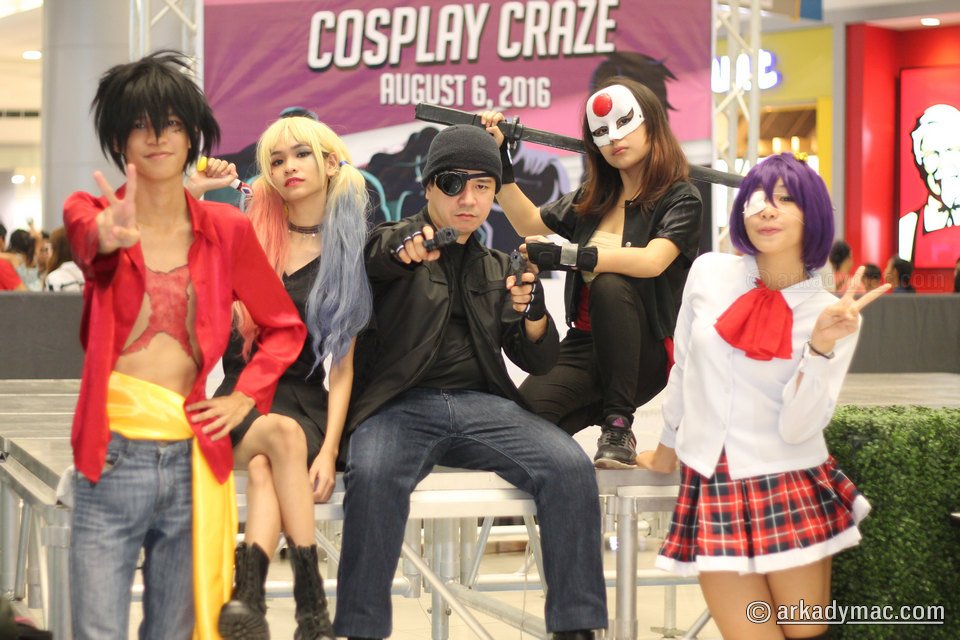 The next legs of Cyberzone Cosplay Craze will be at SM City Cabanatuan and SM City Santa Rosa Laguna.  We hope you could drop by those events for some exciting cosplay fun.  Thank you for dropping by, and do visit us again for more features here at arkadymac.com.
Please click on an image to view slideshow.
About The Author