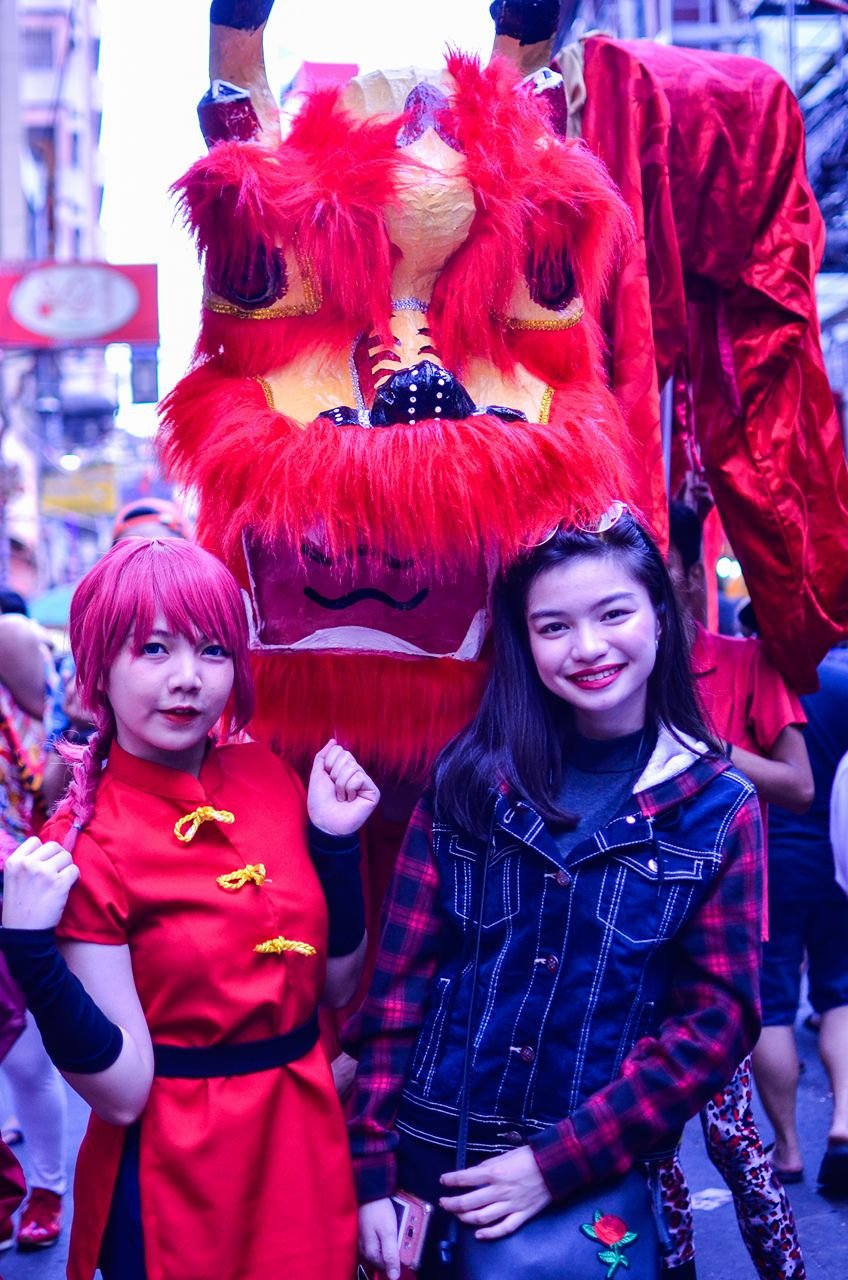 Always excited to join in on the festivities, the arkadymac.com coverage team went to Binondo, Manila to welcome the Year of the dog amid frenetic dragon and lion dances, bright lanterns, loud firecrackers, spectacular fireworks, and, more importantly, Chinese delicacies you'd only get to enjoy on that particular day. So Happy New Year, everyone! 恭喜發財,身體健康!祝大家一個新年快樂。希望你們有一個很好的二0一六!  Please join us in our adventures as we took part in the festivities with our friends at what is thought to be the oldest Chinatown in the world.
With us on our adventure were our Correspondents and Cosplay Models Rica and Candy, along with our photographer Chris Mortell as we navigated the historic streets of Binondo.  Together we just set out to enjoy the sights and sounds that Chinatown happily offered on this occasion.
The New Year is China's most important occasion. Since there has been quite a number of Chinese immigrants in our country, we in the Philippines happily celebrate it with them.  This year, Chinese New Year falls on February 16.  The date of Chinese New Year is based on the Chinese lunar calendar.  The date changes yearly but is always between January 21 to February 20.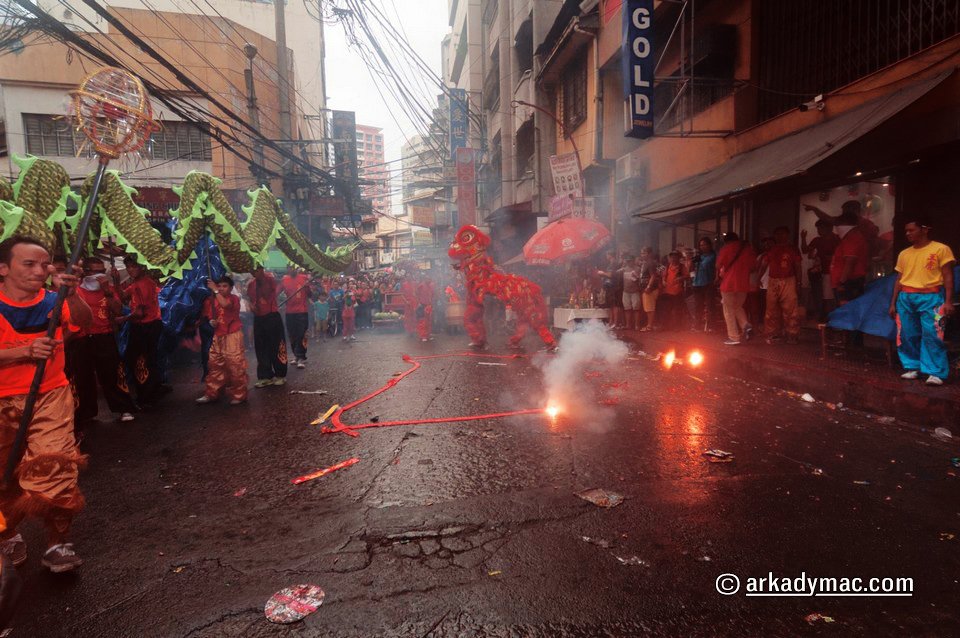 The main reasons why New Year's is observed are to  to celebrate a year of hard work, to relax and bond with family, and to wish for a lucky and prosperous coming year. The Chinese believe that a good start to the year will lead to an even better year.  The celebration of Chinese New Year usually has reunion dinners with family, giving of red envelopes (also known as "hong bao") to children and elderly, setting off firecrackers, buying of new clothes, and hanging of dog-related decorations.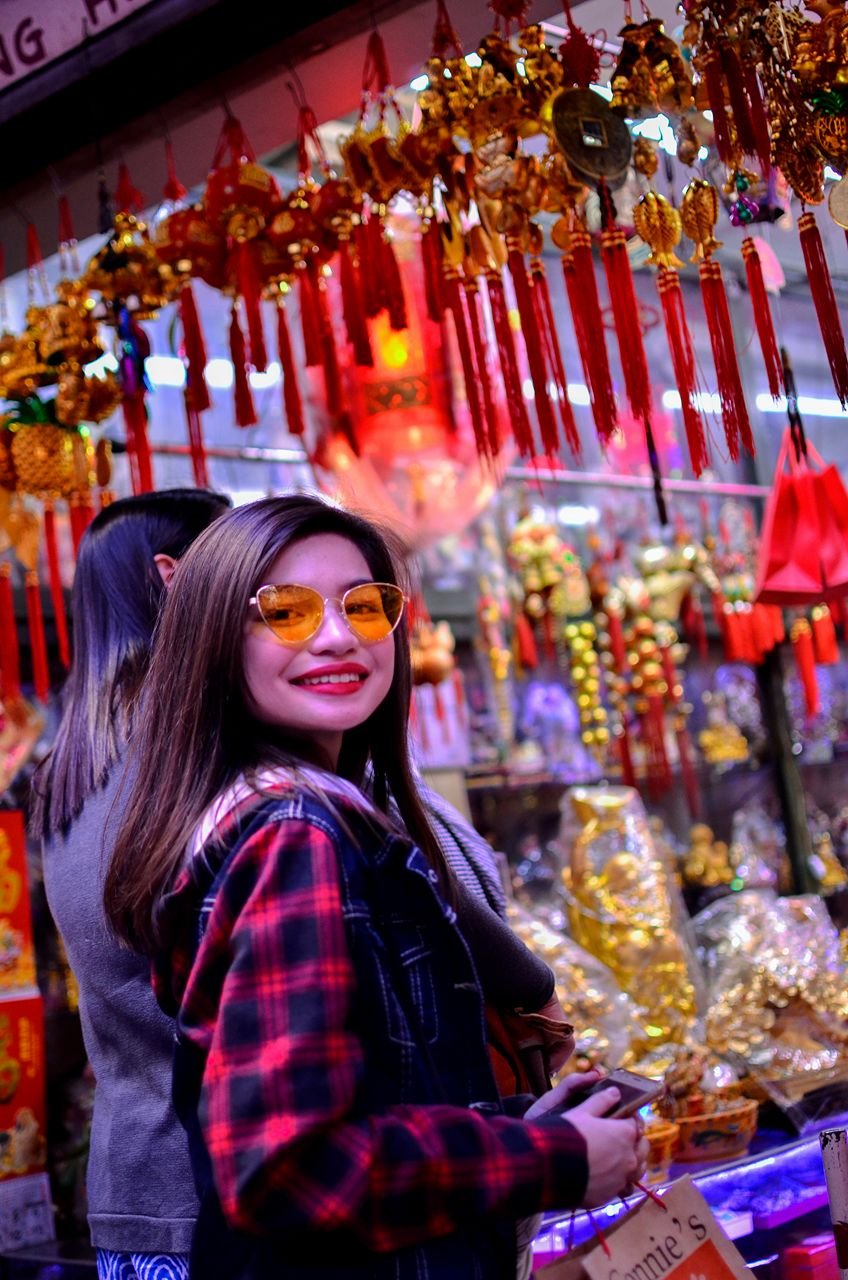 People also go to the Chinese temples and shrines in order to pray and make offerings or "alay" for a happy and prosperous new year.
Binondo is thought to be the oldest Chinatown in the world, making it a historically and culturally significant place, and it is shown in its distinctly Chinese buildings and signage and the narrow, winding and sloping streets which helped make it a financial center as well. And on that particular day, those same streets were filled with revelers, foreigners, travelers, and the curious, all just happy to be part of the festivities.  It was a holiday, but most stores, shops, and restaurants were open to serve traditional Chinese delicacies like tikoy and hopia, and customers flock to them, not minding the long lines, as long as they have their fill of tradition.  And everywhere there are charms and decorations that are supposed to bestow good luck.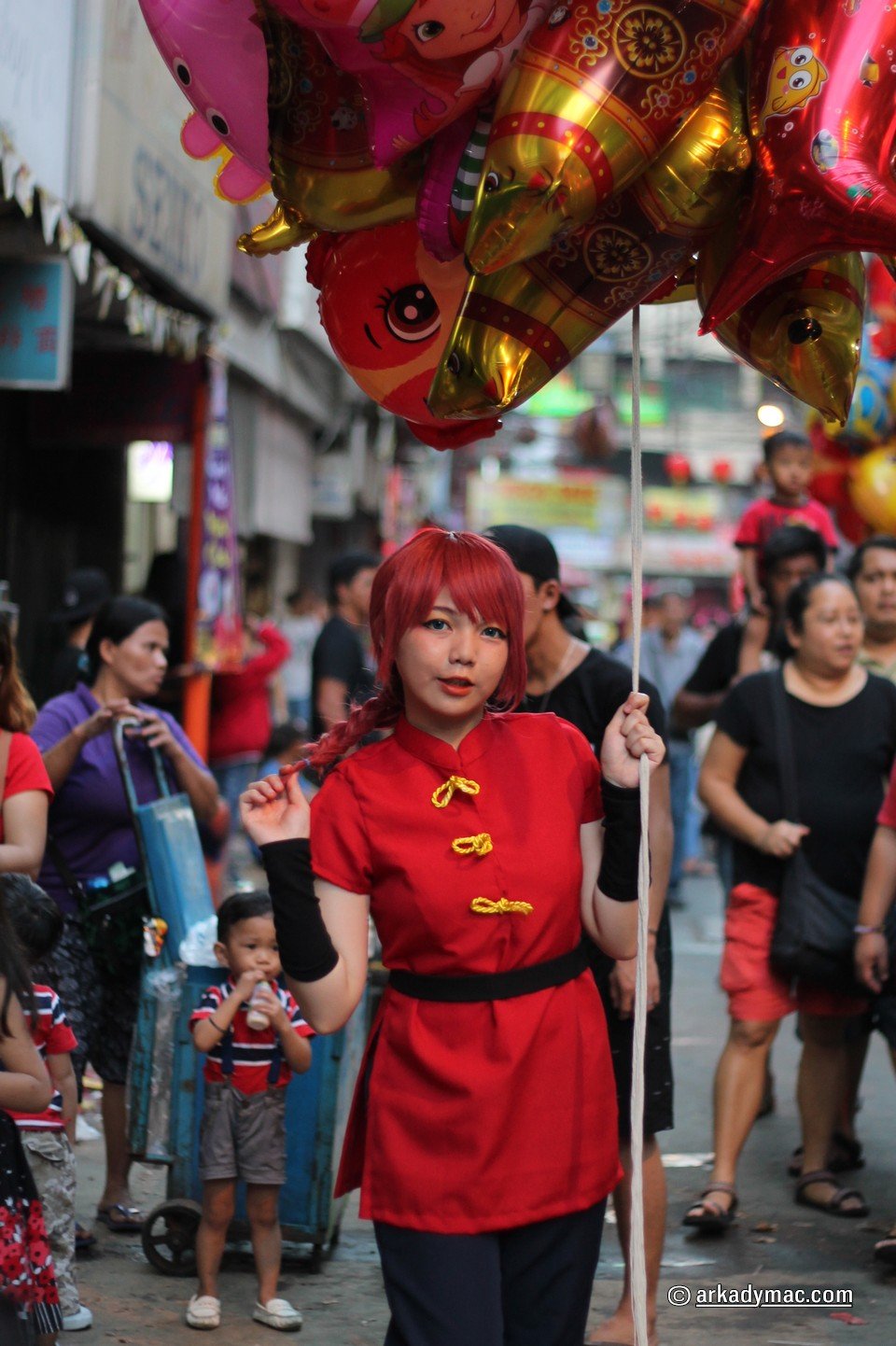 Traditional Chinese performances are often seen on the streets such as dragon dances, lion dances, and imperial performances amid drums and firecrackers, bringing life and adding to the lively, festive feel to the celebrations.  The crowds couldn't get enough of them as they took photos of them and selfies with them.
We also got to catch up on some friends from the cosplay community taking part in the celebrations as well.
Many other sidelights and attractions compete for the attention of passers-by as well.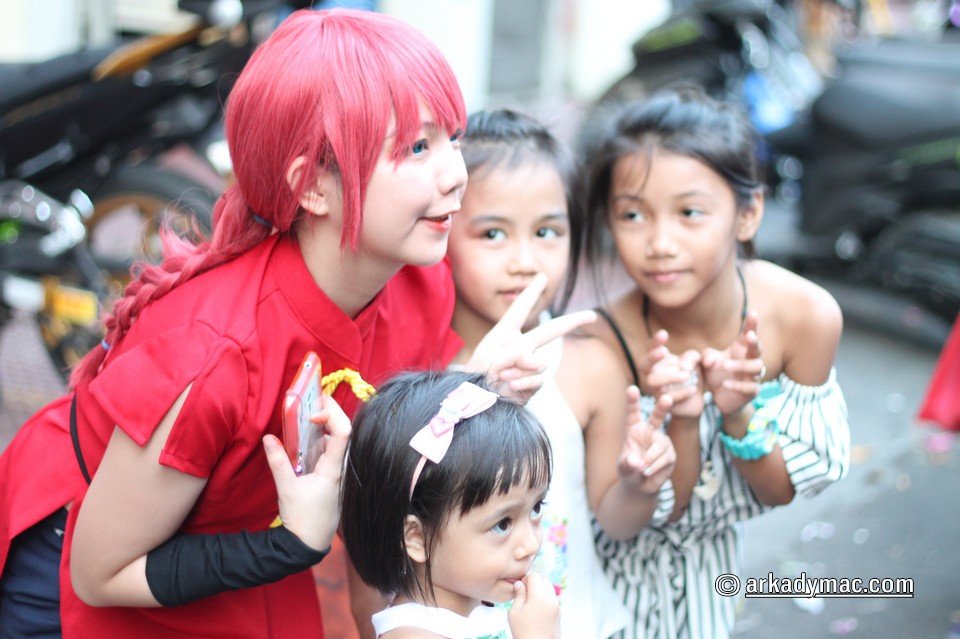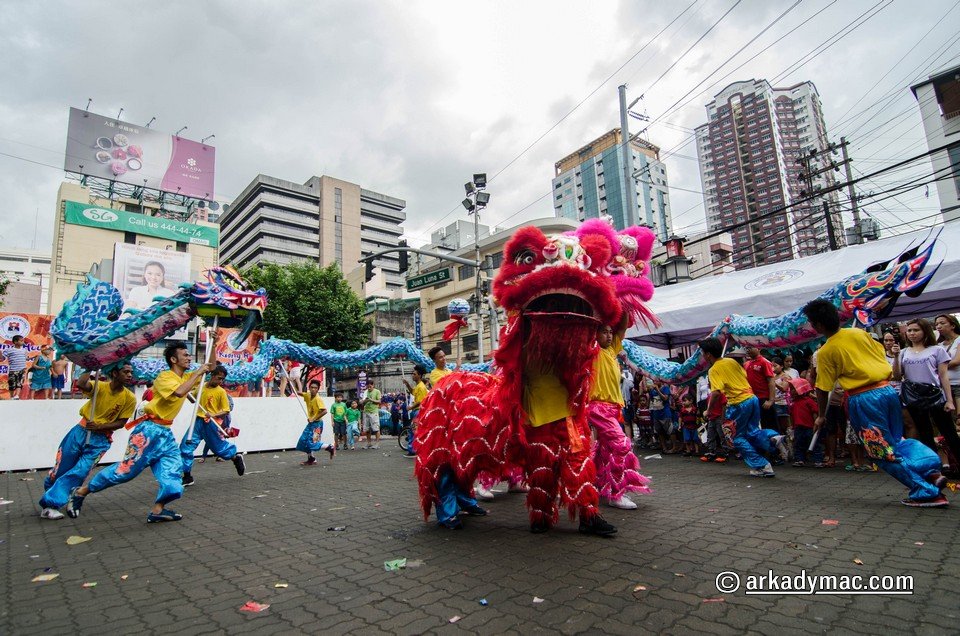 We were busy and were having too much fun that we never got to keep track of the time, so afterwards we had a nice little late dinner somewhere.  After the meal we bid our goodbyes and called it a day. And it certainly was a fun and unique one. Hope to be back again next year.
Many thanks to our photographer Chris for his wonderful shots.  Thanks as well to Ma'am Tzarina for all her help.  Happy Chinese New Year, everyone!
Thank you for dropping by, and do visit us again for more features here at arkadymac.com.
Please click on an image to view slideshow.
About The Author