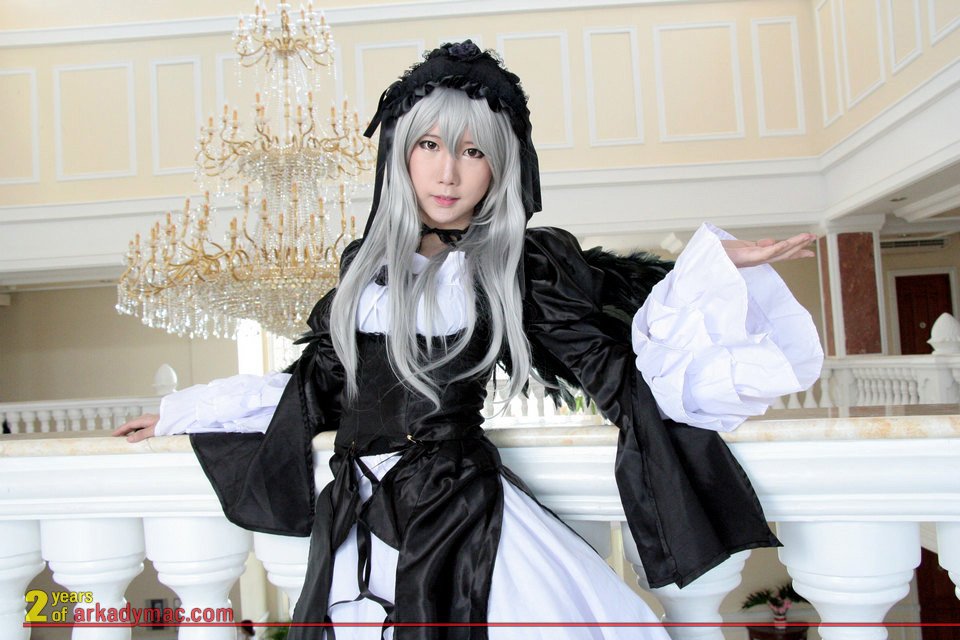 The culmination of many weeks of careful planning after the resounding success of The Daydreams Project last June at Fernbrook Gardens in Alabang, the organizers have set out to outdo themselves with a sequel, Daydreams 2: Encore of Fantasies Cosplay Photoshoot.  Promising to be an experience of an even grander scale, the organizers have chosen sophisticated Versailles Palace in Alabang as the new venue for the most anticipated cosplay photoshoot of the year.  arkadymac.com is happy to have been given exclusive rights to cover the event and bring you the highlights from this affair.
With James Paolo Angeles as head organizer, and with photographers Eric DC and Alphard Penetrante as assistant organizers, The Daydreams 2:  Encore of Fantasies Project Special Cosplay Shoot was conceptualized as an event aimed to provide a photography and cosplay experience like no other where cosplayers and photographers get to create and contribute to something truly unique and memorable.  Careful and considerable planning, resources and effort were put into the process of building Daydreams 2.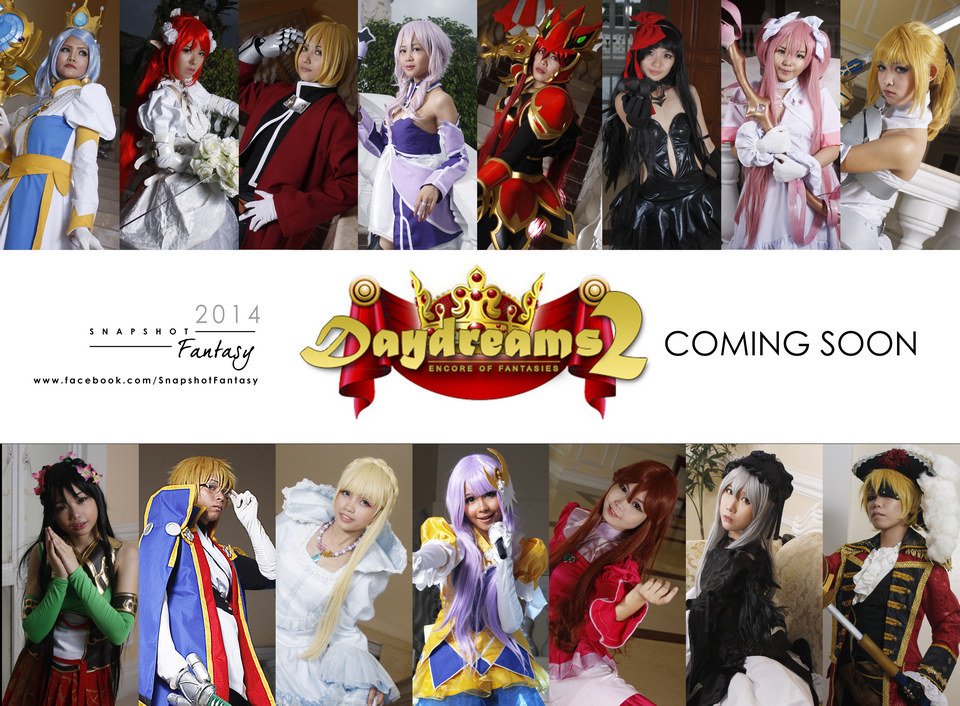 It would feature a brand-new cast of cosplayers, each carefully chosen by the organizers for their excellent caliber of cosplays with "royalty" being the overarching theme for this shoot, set in a majestic location south of the metro, one even grander than the one used for the first installment.  All of these would be caught, captured and rendered by a skilled and experienced cast of veteran photographers and videographers who have already made a mark and have have etched their names in the local and international cosplay scene.
After many weeks of careful and deliberate planning, Daydreams 2 was underway one (initially) sunny weekend as participants from as far as Bulacan gathered at designated meeting places down south in Alabang.  Not everyone knew each other beforehand, but everyone eventually got  along as they all share the same passions and were eager to be working together for the day.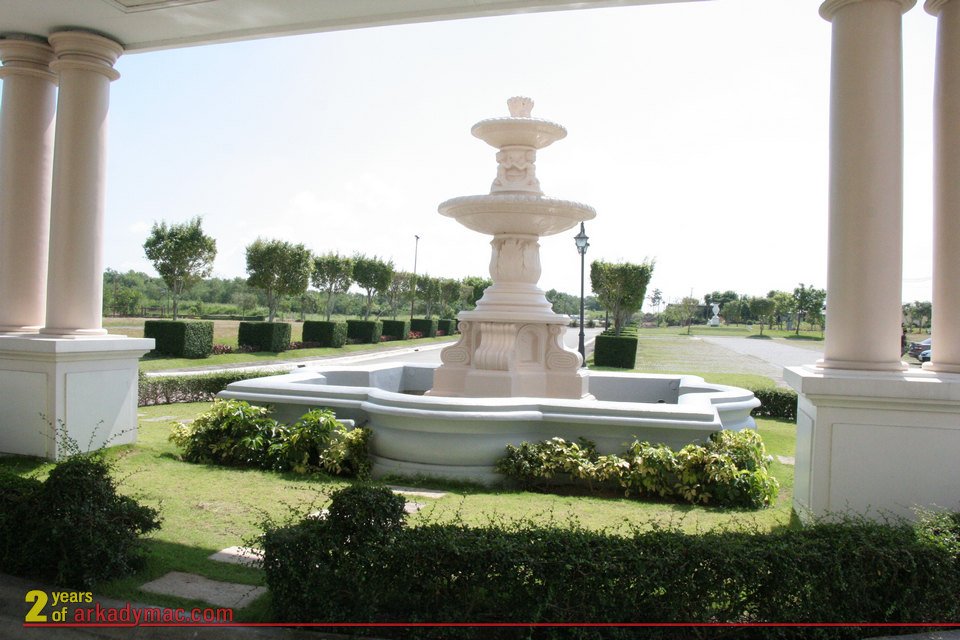 Everyone got excited as they finally caught a glimpse of the elegant facade of Versailles Palace, a recently opened venue that features sophisticated French architecture and interiors, reminiscent of the world-renowned Palace of Versailles in France   Everyone was led to the preparation room where we met up with some of the other participants.  Introductions, pleasantries, small talk and laughter filled the hall as the participants established new friendships and affirmed old ones as time was set aside to get to know each other better and to prepare for the afternoon of shoots that lay ahead.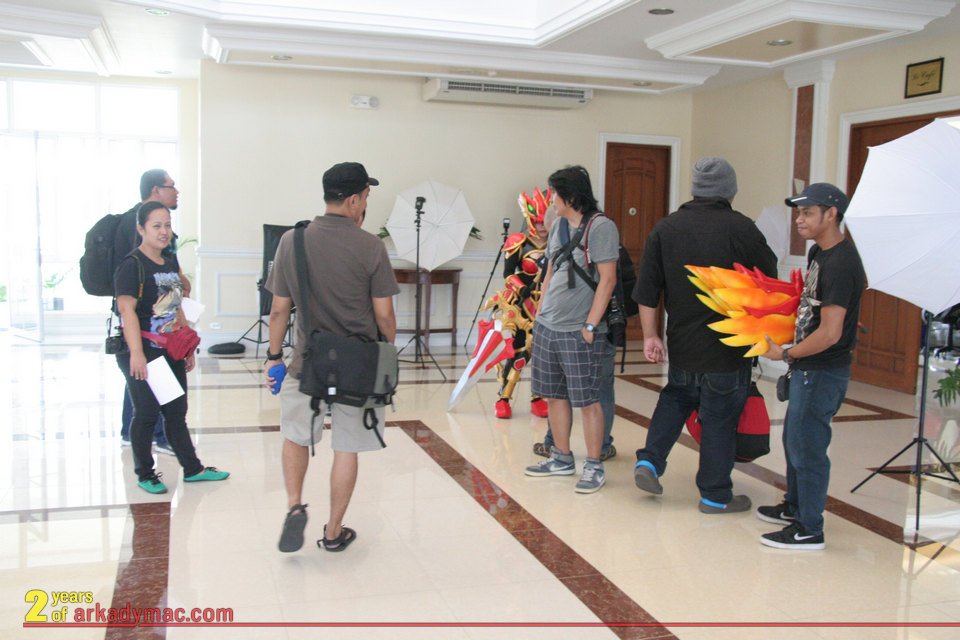 Versailles Palace was indeed a location worthy of praise as everything just exuded that royal atmosphere which was the theme for Daydreams 2, and set against a tranquil backdrop of nature.  Indeed the prospects were high as the group of photographers readied their equipment and mentally prepared themselves for the ordeal ahead.  The cosplayers in the meanwhile were already hard at work dressing up as their chosen characters.  Most people are oblivious to the pains and difficulty of cosplaying, like the process of putting on makeup, putting on a wig, painting their bodies, and wearing bulky costumes.  It is with silent admiration that we as photographers respect their dedication to their craft.  They were meticulous in their attention to detail as they wanted to be at their best in this very rare opportunity at such a splendid venue in front of some of the most adept cosplay photographers around.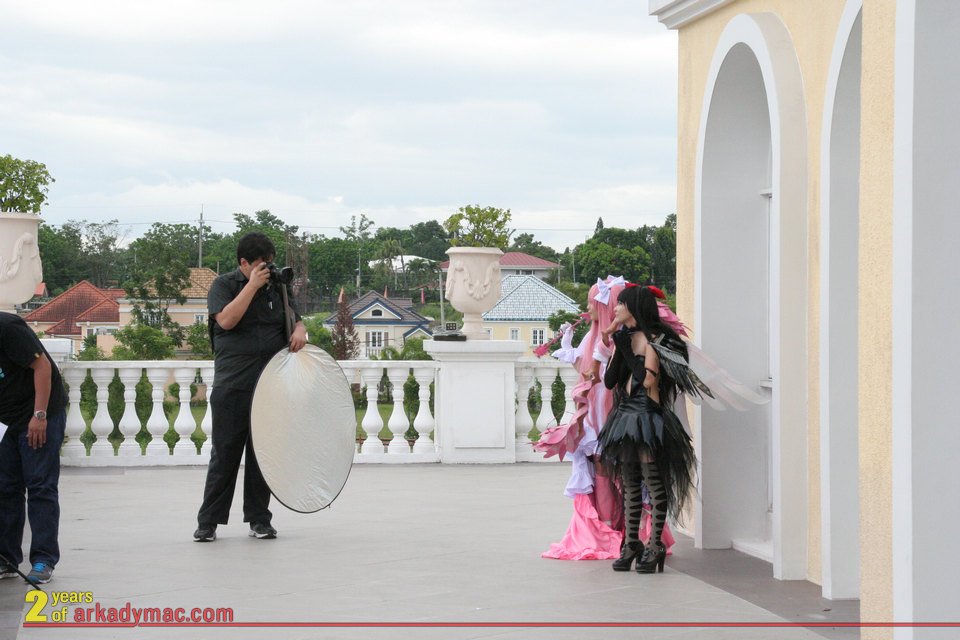 When 1pm came, everyone proceeded to begin with the photoshoot.  Everyone had designated groups: pairs or teams of cosplayers and photographers that would rotate by the turn of the hour so as to be efficient and orderly.  Everyone went straight to work as they wandered around the many amazing locations Versailles Palace had to offer and had their shots taken.  The clubhouse had a grand ballroom, which boasted of a high
ceiling, a giant crystal chandelier, and large glass windows for that royal effect.  Outside were manicured gardens, a courtyard and a large pool.
It just happened to be warm that time, causing both cosplayers and photographers much discomfort.  Nevertheless the prospect of great shots far outweighed any difficulty. It fortunately became a bit colder and cloudier later on in the afternoon and the shoots went on without much of a hitch.  The venue was rented by the organizers for the entire afternoon but time was still of the essence as there were quite a number of cosplayers and time had to be allotted to shoot all of them.  A hint of tension was in the air as evening approached, but there were still opportunities for everyone to goof off, share a joke or two, take selfies, or take silly stolen shots of each other.  The organizers did say it should also be a fun experience for all involved, and it definitely was as everyone was friendly and responsive of each other.
As sunset reminded the participants that even good things must come to an end, everyone gathered at the ballroom to take their last shots and have the group photo.  Everyone appeared worn out from an entire afternoon of hard work but it was obvious that they were pleased and giddy from the experience and that it was all worth it.  The organizer, James Paolo Angeles, addressed and thanked everyone for their paticipation and for making Daydreams 2 a reality, and he was keen on having more future installments of Daydreams.  Everyone was treated to a delightful dinner and everyone had a healthy appetite from a whole day of work and fun.  After packing up and dressing down and putting away all their equipment, everyone said their goodbyes, glad to have met new friends and shared wonderful memories.  All that's left is to wait for the masters to post their photos in the coming days, so do watch out for them.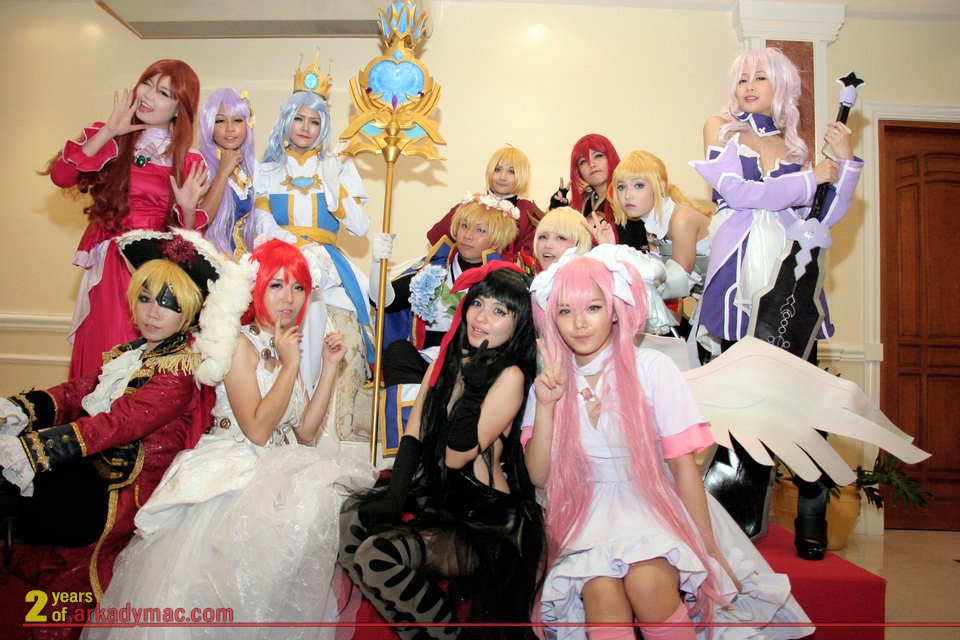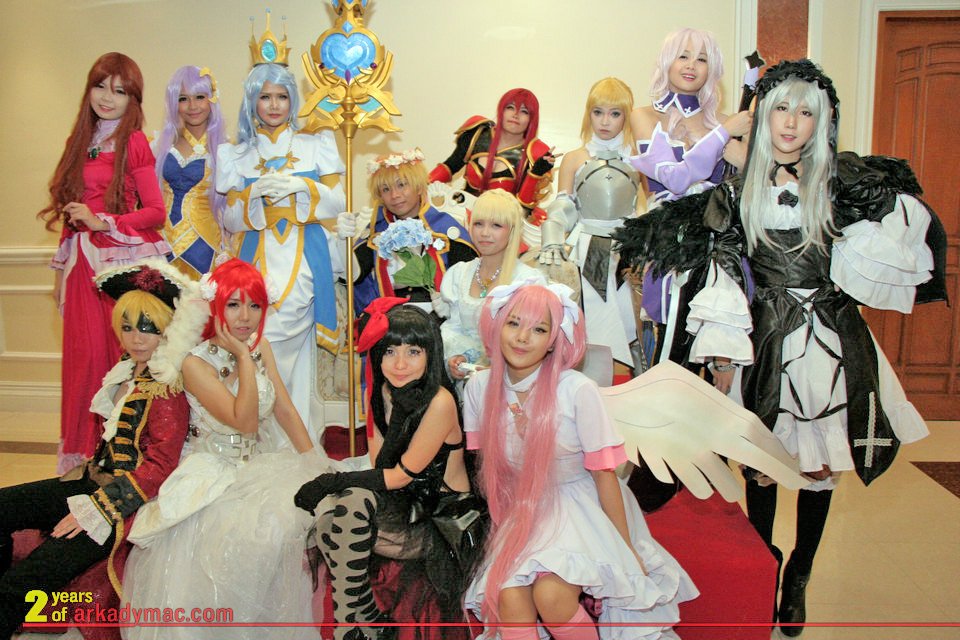 Many thanks for the organizers for inviting us to cover this very special event, particularly James Paolo Angeles,  Eric DC and Alphard Penetrante who conceptualized Daydreams from the very beginning.  Many thanks as well to the wonderful cosplayers who took part in this successful project:   Aya Ninna, Leny Ming, Reika Amakura, James Paolo Angeles, Mitchelle Doblada, Angel Ayanami, Ann Salas, Shin Meggumi, Lyn Gutierrez, Atashii Rainie Micz Tan, Elie Ai, Mina Kim, Anjelica Vanessa Nechi, Azeleia Petrova Salvatore and Chi Galindo, as well as the  and photographers  and videographers capturing everything:  Bernard Garbo, Aileen Omana, Kira Hokuten, Jeff Ricalde, Joel Aragones, Erving Go, Je Morerz, JM Cruz, Francis Legarda, and Elijah Alcantara, with the special assistance brought to you by Jonathan Guarin.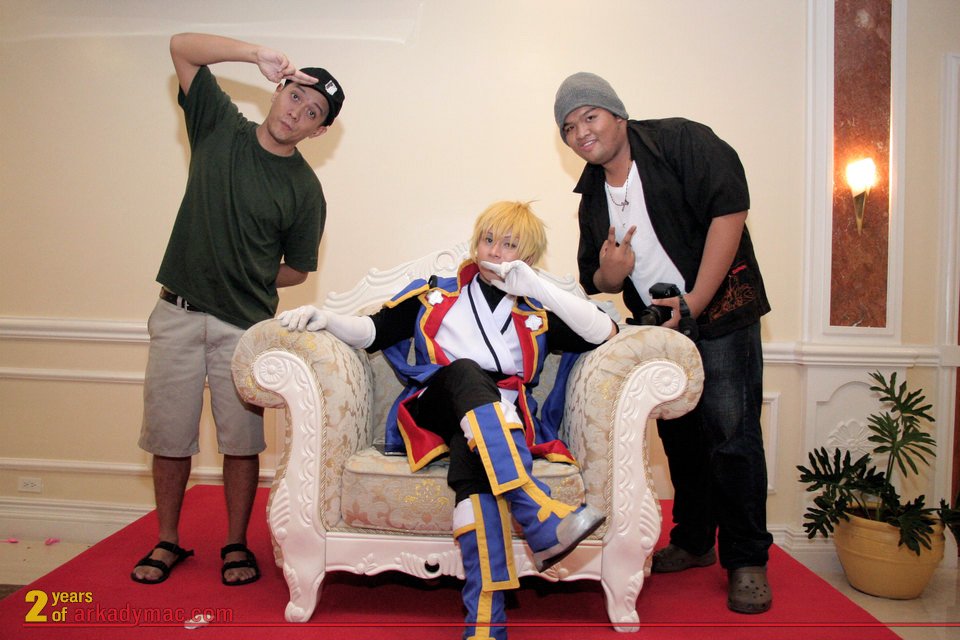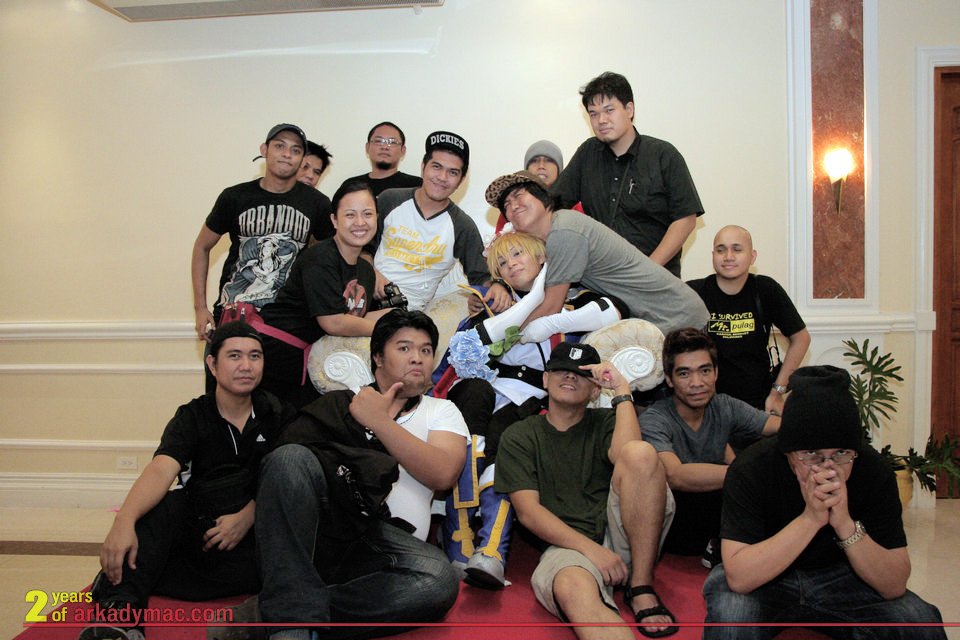 Looking forward to Daydreams 3!
For our coverage of the first Daydreams Project Special Cosplay Shoot, click here.
Thank you for dropping by, and please visit us again for more features here at arkadymac.com.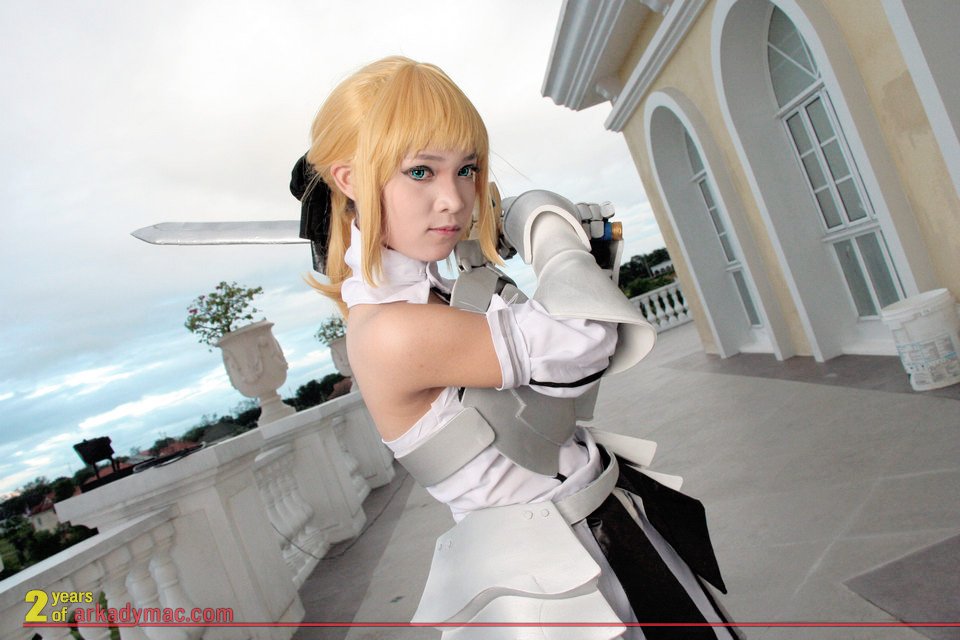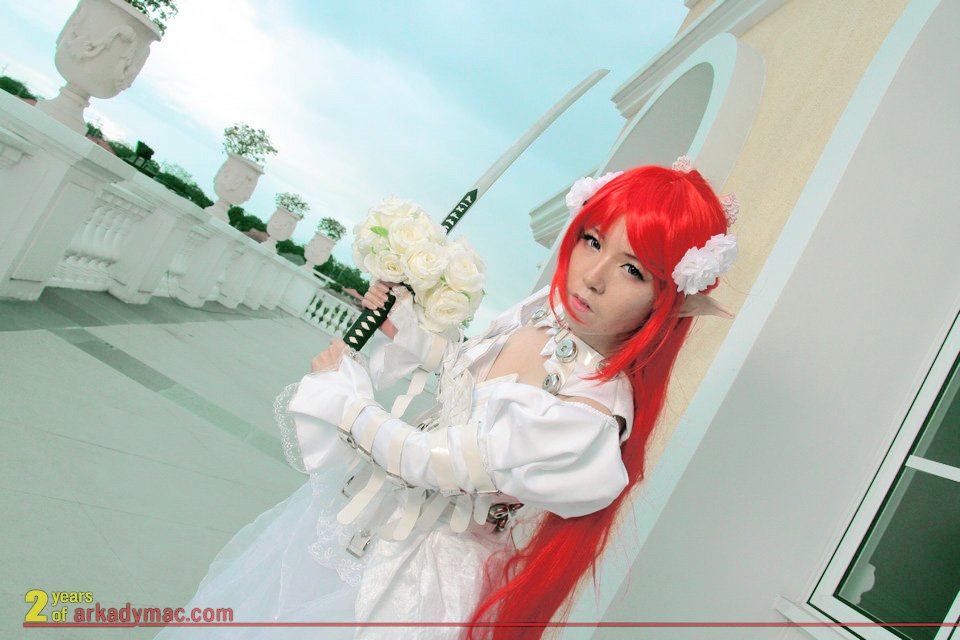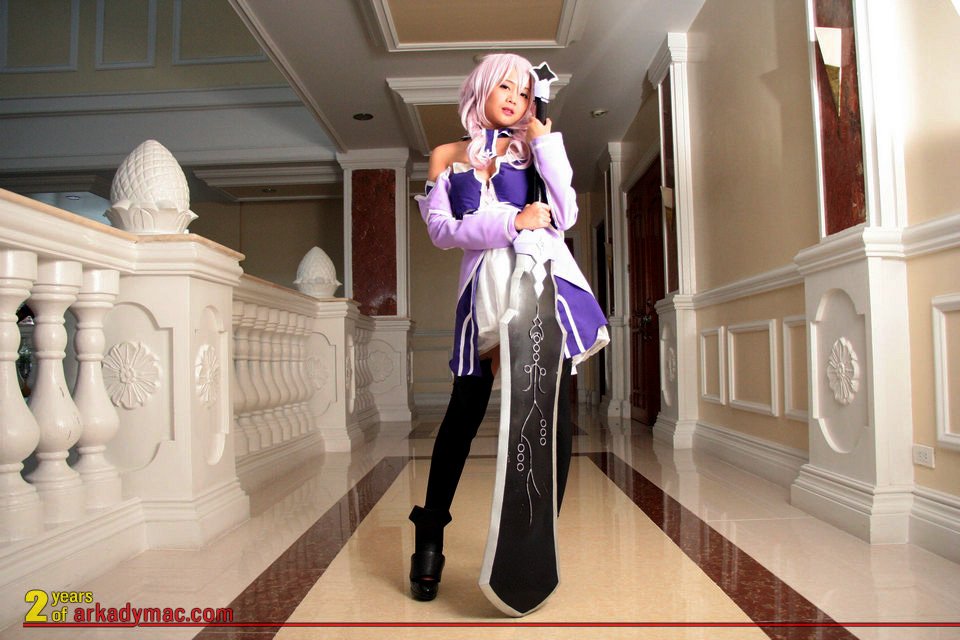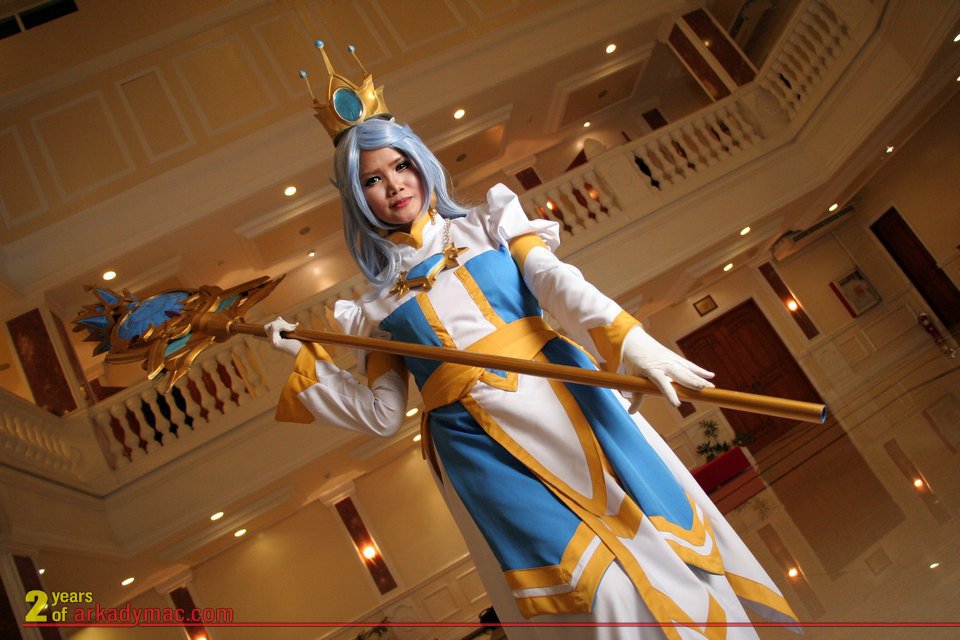 Please click on an image to view slideshow.
About The Author