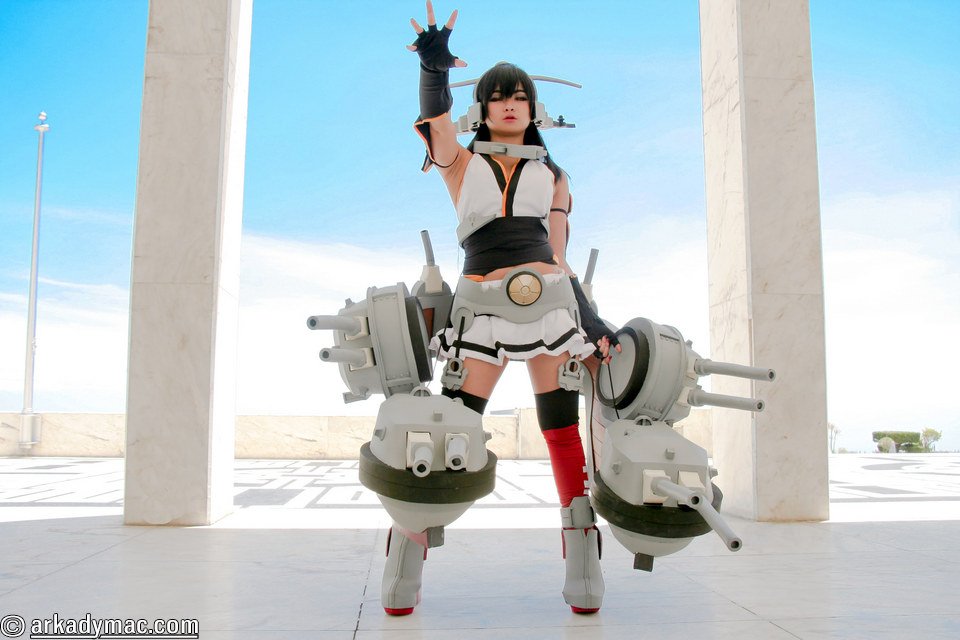 Pushing the limits of having a unique and exhilarating experience for cosplayers and photographers,  the Extreme Moments Out-of-Town Cosplay Project Series once again set off on another grand adventure after a wildly successful first installment in Capones Island, Zambales earlier this year (click for our coverage of Day 1 and Day 2).  Again filling an entire tourist bus with eager intrepid participants, the team set off to Mt. Samat in Bataan for yet another memorable trip.
Originally planned as a straightforward location shoot for intrepid photographers and cosplayers with earnest desires to take their skills to the next level, Extreme Moments Out-of-Town Cosplay Project Series has taken on a life of its own behind a team with lots of will and vision.  Organized by Jeff Ricalde of Jeric Photography along with Donnie of Chiisu Studio, Luis Jeff Encontro of Jenco Photography, Alphard Penetrante of Snapshot Fantasy, and Eric DC of Eyestrain Photoworks, XM 2 was a project months in the making, with photographers and cosplayers gathered and presented with the opportunity of a unique experience that would include an adventure aside from the usual photoshoot everyone has been used to. Since the success of the first XM, more people have become excited about the trip until a bit over 50 folks comprised of cosplayers, photographers and supporters completed the roster.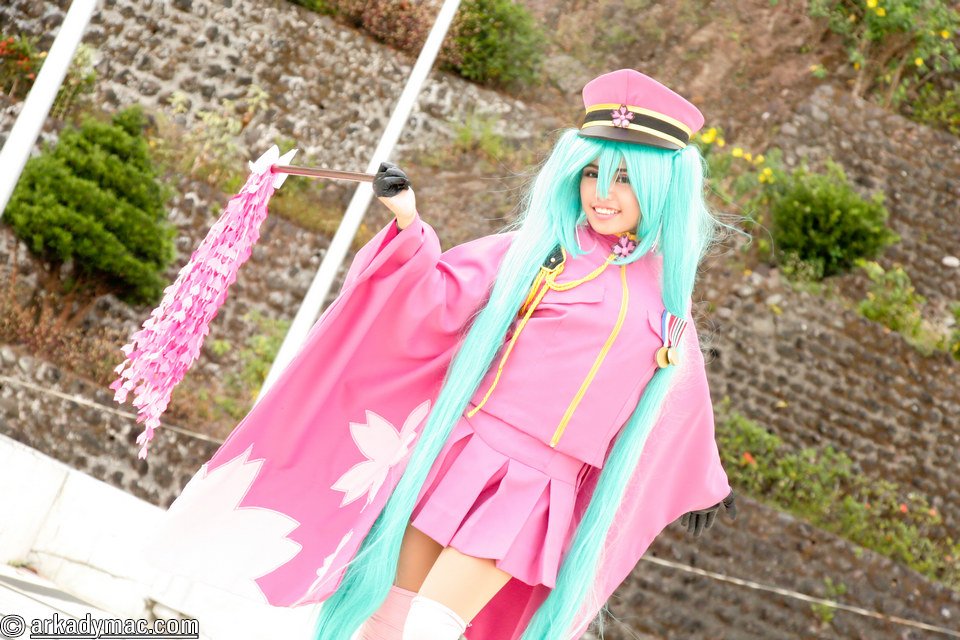 After weeks of thorough preparation, the group met up early on a fated weekend morning in Buendia.  Some went there straight from BPO work, some sleepless from cramming post-processing or making props or costume alterations, some just plain unable to sleep from excitement.  Some of them got to know each other beforehand from the first XM,  but there have been new additions so everyone had their share of awkward moments.  It was remedied by warm introductions and eventually everyone got acquainted to new friends
The bus did not arrive on time and the organizers were informed of trouble.  A replacement bus was sent and everyone then excitedly stowed their costumes and props and luggage away and boarded the bus.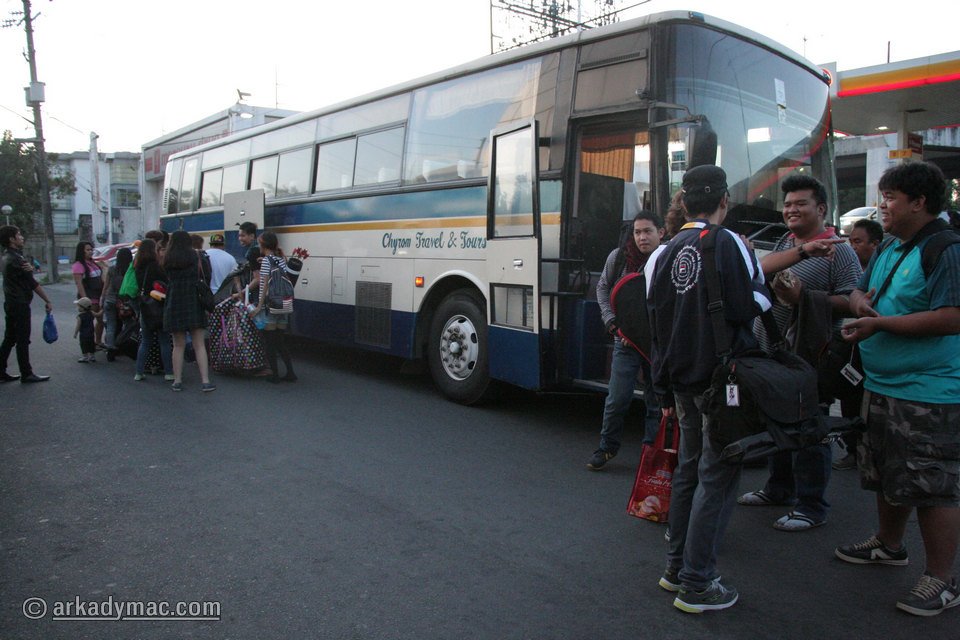 After greetings and announcements and a prayer, head organizer Jeff Ricalde gave additional instructions and reminders to the group and entertained questions they had. Since he discovered his passion for photography, cosplay photography in particular, Jeff has always wanted to take the experience to the next level, calling it 'The JeRic Way." Far from the usual, monotonous events and conventions the community has grown accustomed to, Jeff has strove to innovate and create shoots and events that have given its participants a unique, lasting, memorable experience, and that Extreme Moments Out-of-Town Cosplay Project Series would be a good example of that.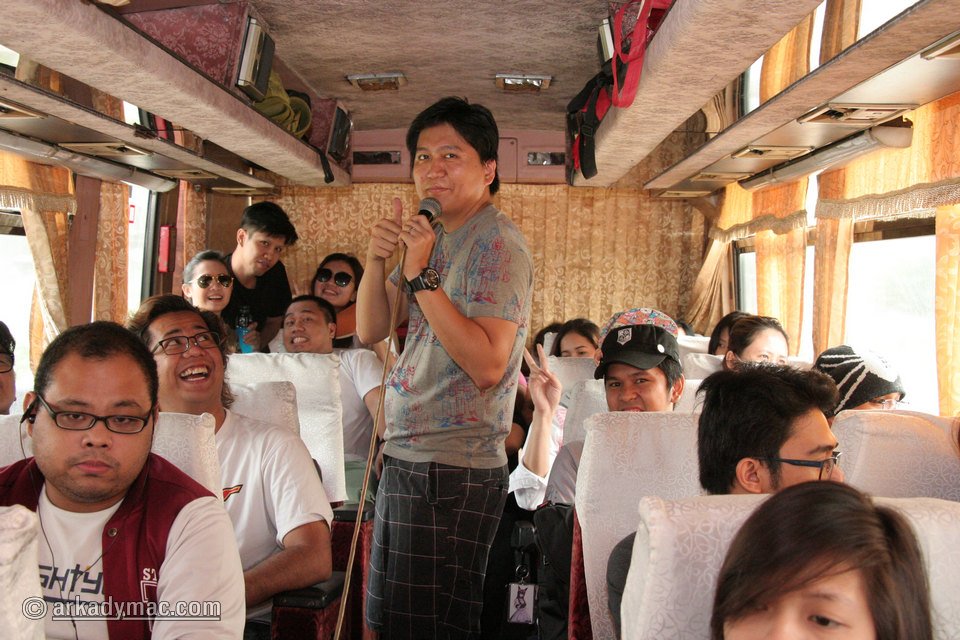 It wouldn't be another few hours before the bus arrived at Mount Samat in Bataan, so the team were left to their own devices as how to spend the time away.  People clamored (violently) for videoke and the result was a cacophony of their personal favorites, mostly novelties and 90s hits. Well, it's better than it sounds, really. Some made repairs on their costumes.  Some already started doing their makeup.  Some got to chat and catch up on each other's lives while some just tried to disrupt what everyone else was doing.  A few lucky ones got to catch up on sleep.
From a brief stopover in Lubao, the team got there a little before lunch.  Once there, they were greeted by the midsummer sun and, for a while, refused to leave the airconditioned comfort of the bus.  They were promptly shooed away as the women will be using the vehicle to change and prepare for the shoot.  The photographers went ahead to the venue.  It was indeed a unique location, and after dawdling and dragging their feet because of the heat, they too prepared themselves for the task ahead.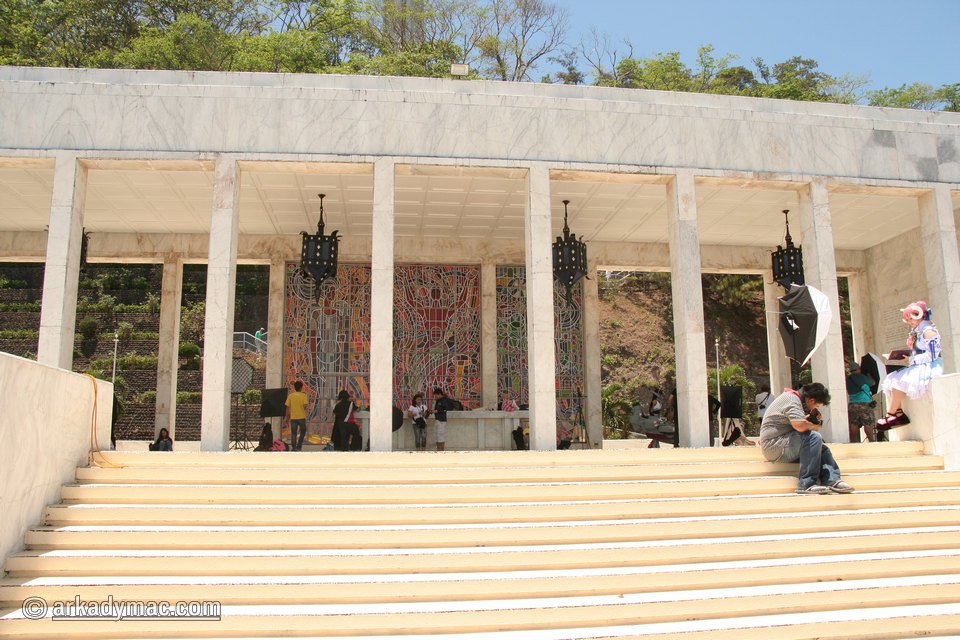 As the cosplayers one by one finished their preparations, the shoot began in earnest and everyone tried their best to make the most of the situation.  The heat was unbearable, and an unusual proliferation of flies trying to get into everything (including the cosplayers' shots) just made things complicated.  Time to shoot was also limited as there were lots of photographers and cosplayers to do rotations with.  Despite those, the team was still in good spirits and there was always time to have some fun and chat with each other.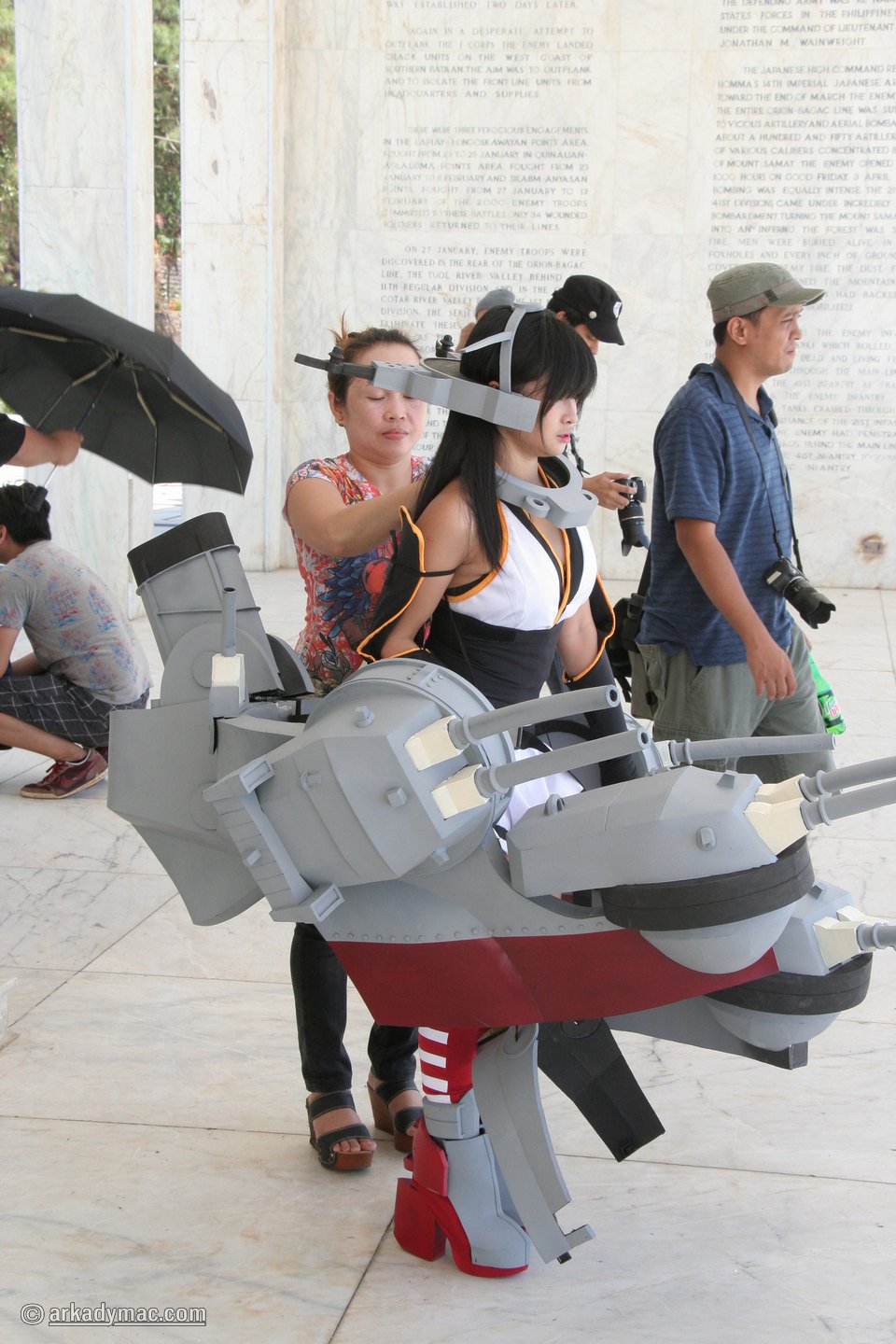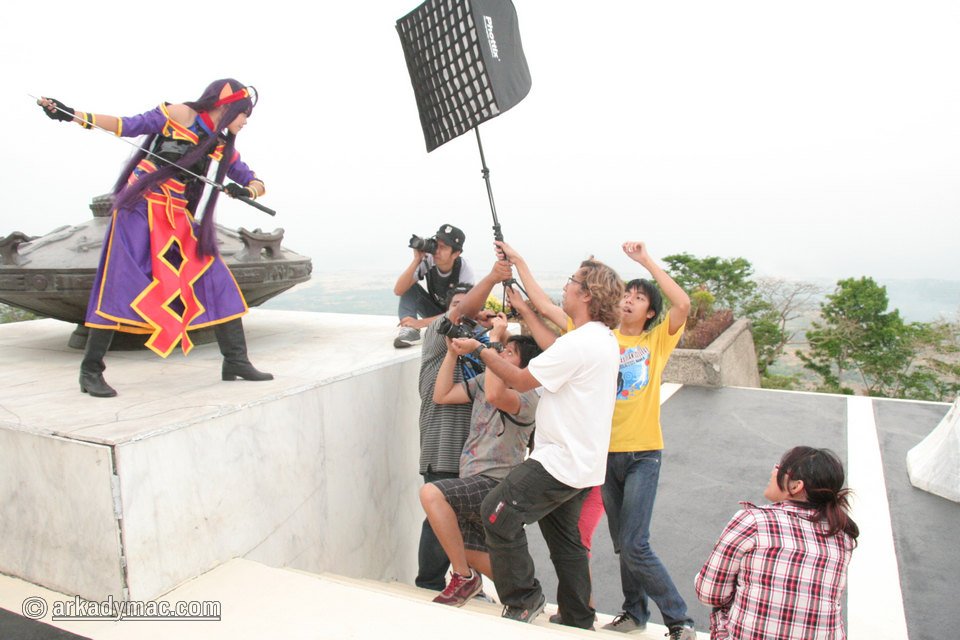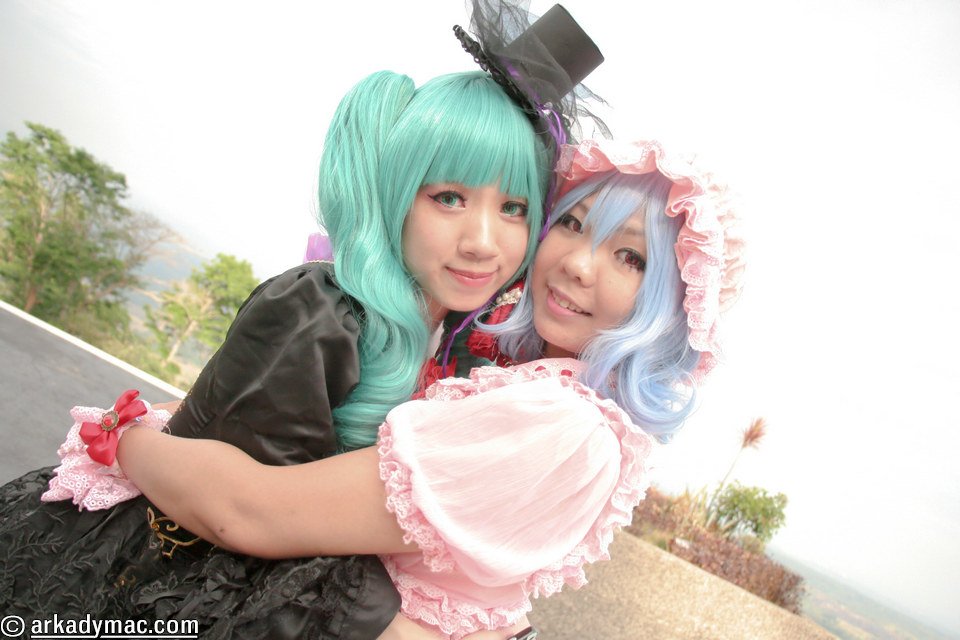 Enjoying themselves and feeling a sense of accomplishment, the team hardly realized that it was getting dark already.  After the last desperate shots were taken, everyone gathered for the group pic.  There was lots jeering of course as everyone had gotten (too) familiar with each other.  Everyone then trooped back to the bus and said their goodbyes to a wonderful Mt. Samat.  Even as Extreme Moments Out-of-Town Cosplay Project Series Part 2 drew to a close, Jeff was already hinting about XM 3 very soon, so do watch out for it.
Many thanks to the organizers and the entire cast of XM2:  Jeff Ricalde, Shinobi Markee, Vanessa Anolin, Rochelle Francisco, Ralph Quiambao, Angelica Gardoce Palle, Vina Miyazaki, Shin Meggumi, Alice Chang, Jam Mendoza, Kyo-suke Fukuzumi, Zhaie Yuemn, Giann Dela Cruz, Christian Mack, Arlyn Ubando, Biin Sanchez, Nicole Ubando, Zeek Santos, Misaki Yukino, Ann Salas, Bianca Romero, Jey El, Lily Tiu Guo, Kitkat Francisco, Akire Violan, Liz Eri, Kaylze Aishien, Ruichi Realista, Emman Chris Es, Kencey Sj, Christopher Prince Mortell, Dale Perias, Leo Tagulao, Mark Anthony Agbayani, Stephen Advincula, Joseph Michael Abas, Romel Bautista, Ysabel Pelobello, Je Morera, Imel Aimeru, Sol Occiano, Alphard Penetrante, Donnie Medina, Eric Dc, Luis Jeff Encontro and Elijah Alcantara.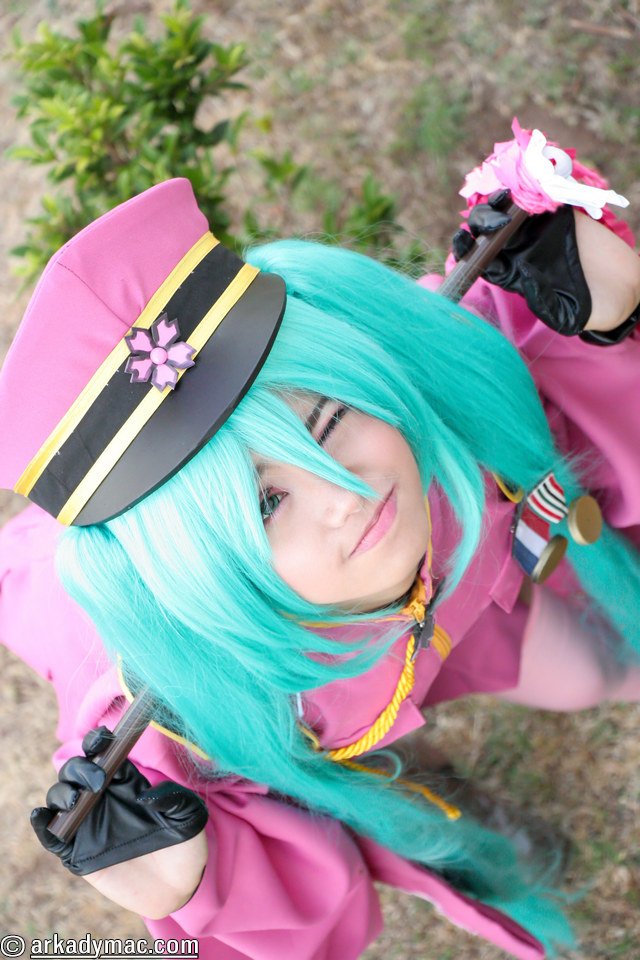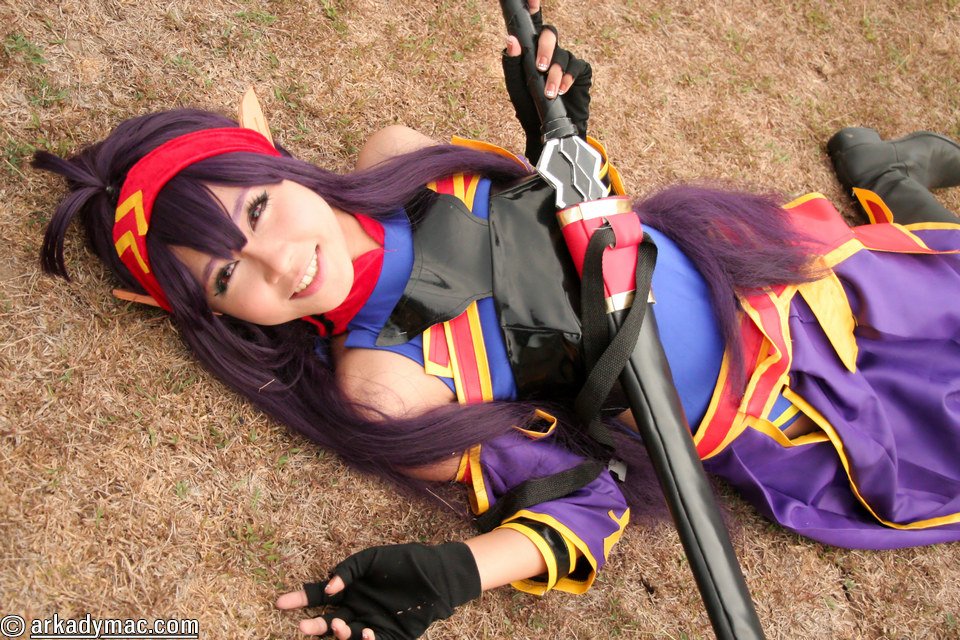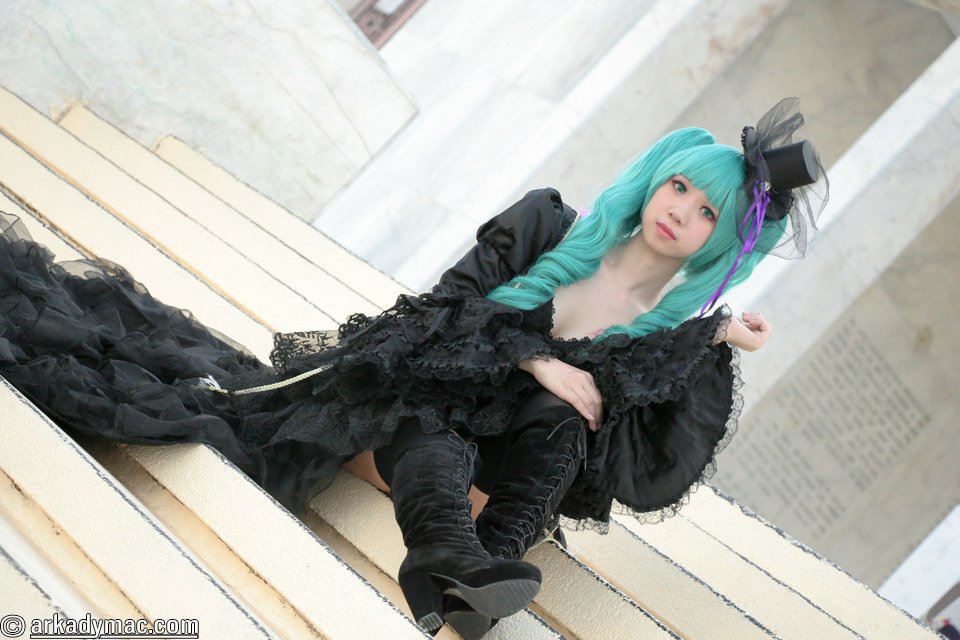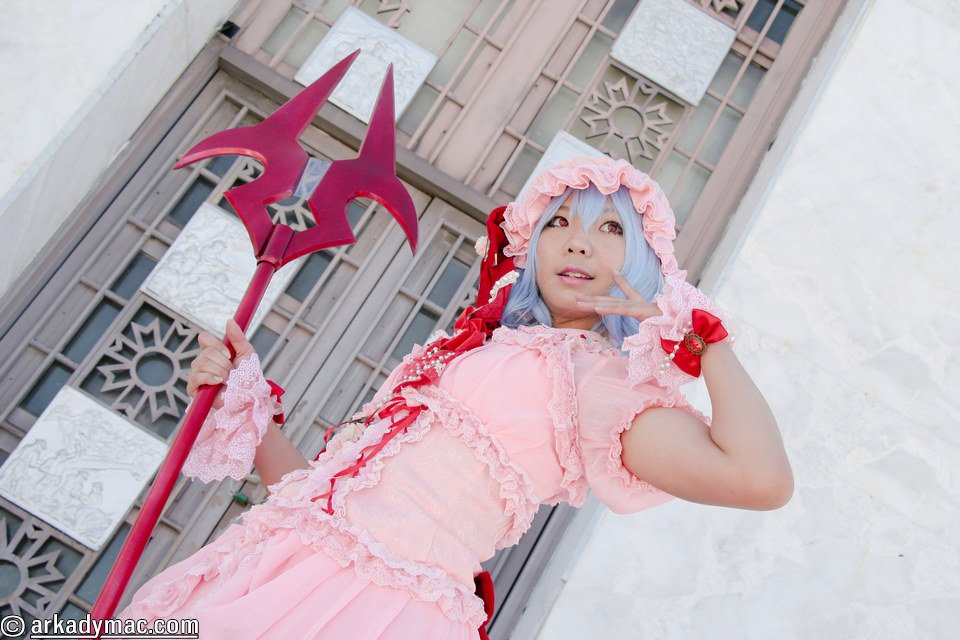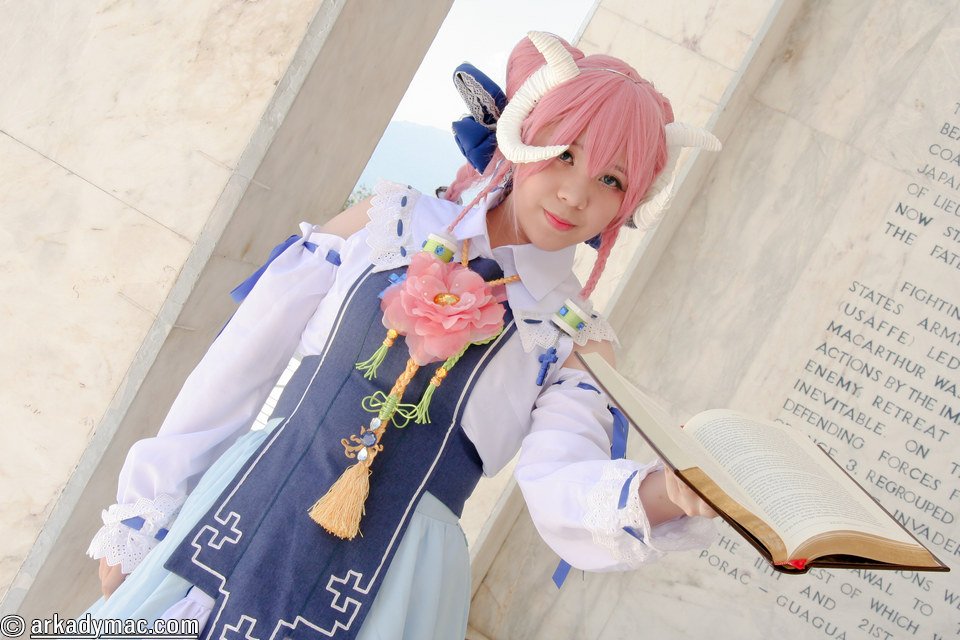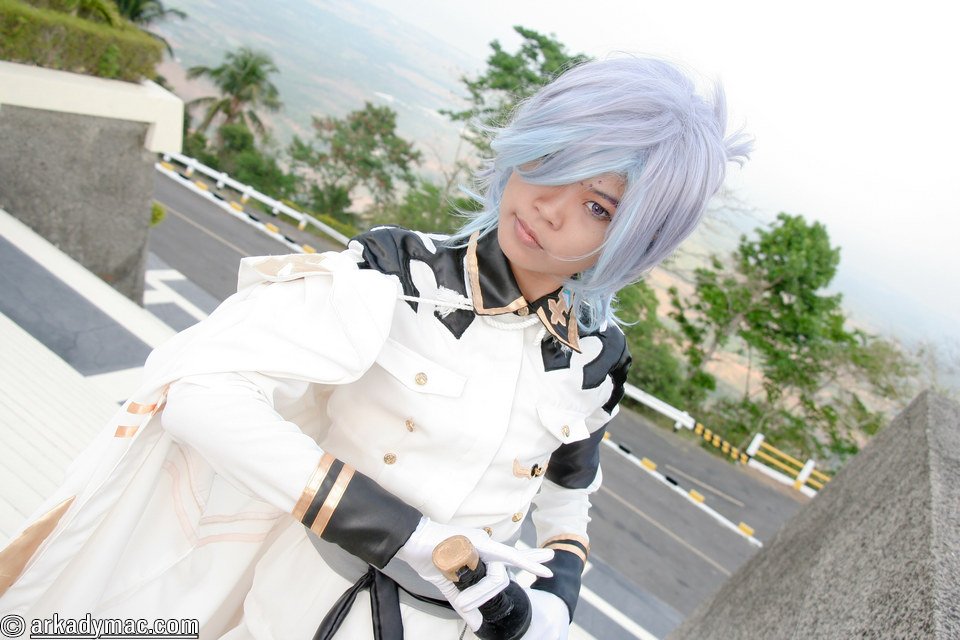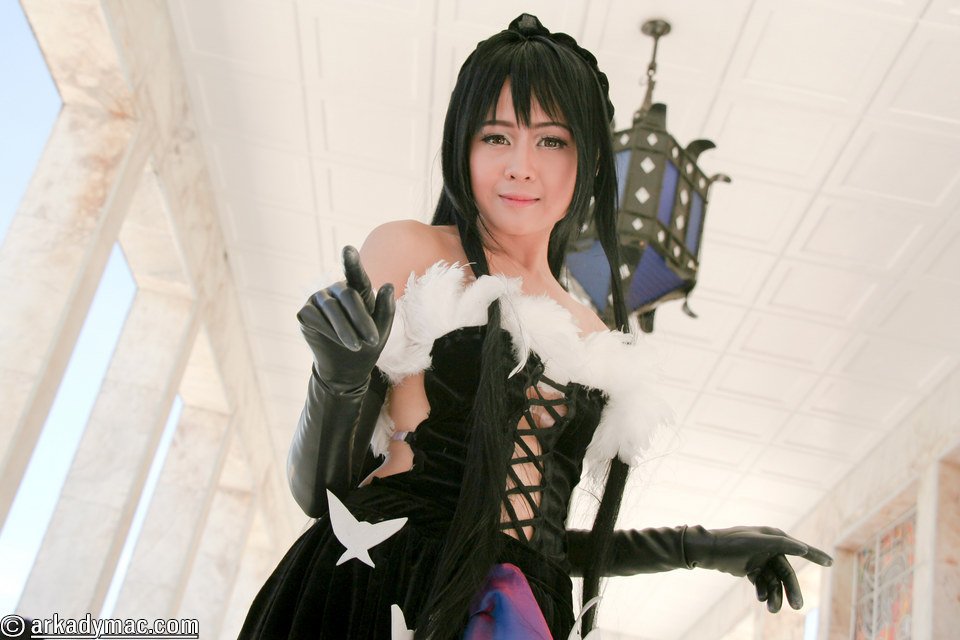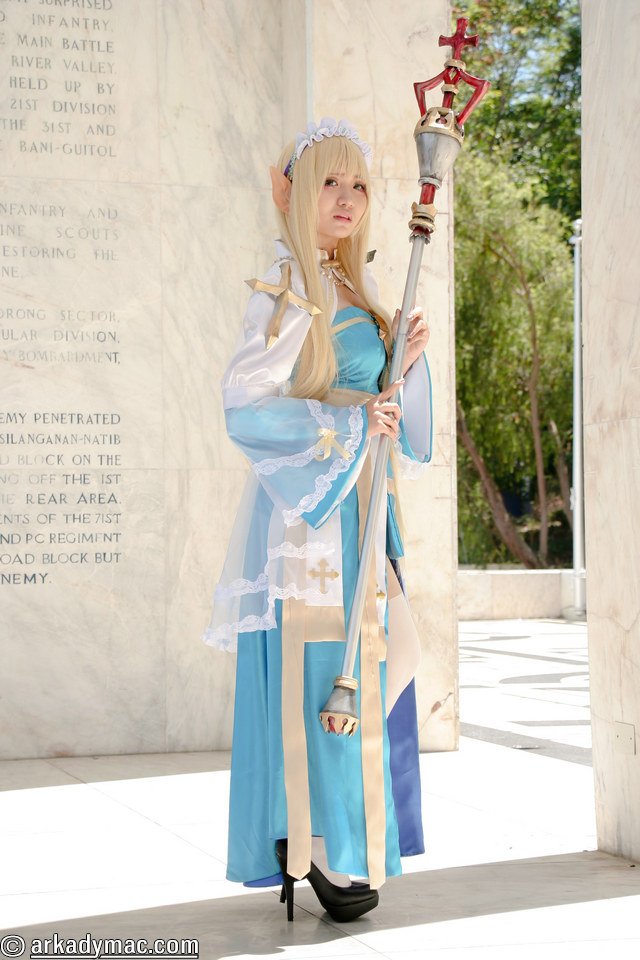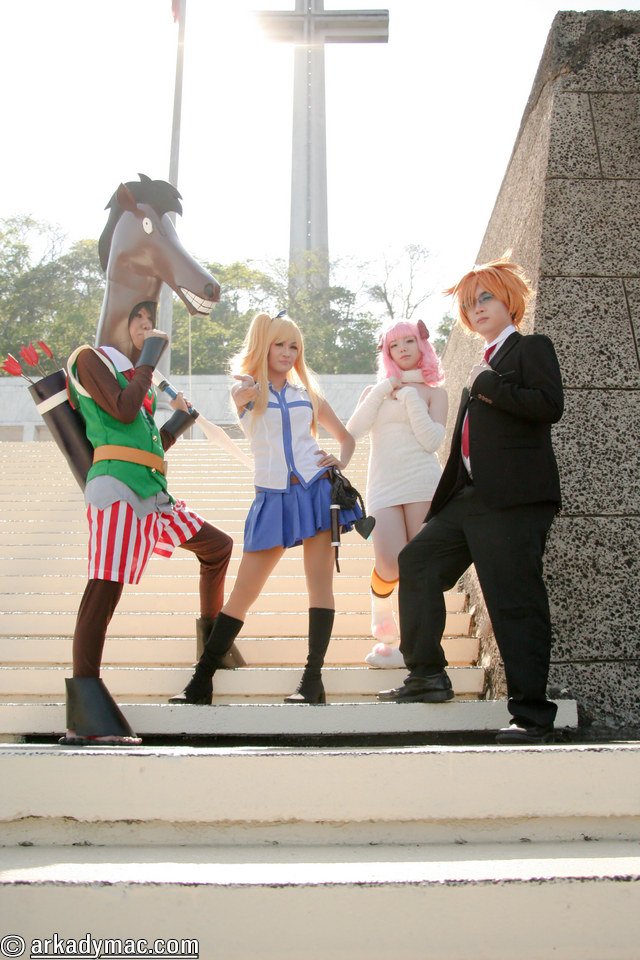 Thank you for dropping by, and do visit us again for more features here at arkadymac.com.
Click on an image to view slideshow.
About The Author