Upcoming Event: Cosplay Mania 2023 to take Fans into the Chronosphere
Blasting off to its 15th cosmic year, the biggest cosplay and J-culture event in the Philippines returns this year with a bang. Cosplay Mania 2023 will be coming live from Halls 2-3 and Function Room 4 of SMX Convention Center Manila. With "Into the Chronosphere" as its theme, this year's CosMania will be having a multiverse of attractions as well as prominent international guests to delight fans from all over the world.
Cosplay Mania 2023 is shaping up to deliver an extraordinary extravaganza as it will feature amazing exhibitors and booths for merch, artwork, toys, collectibles, clothing, apparel, and many other items that you may just get this once a year. The biggest cosplay and J-culture event will boast of two huge contests with some of the biggest prizes ever, as Cosplay Mania Cup and Cosplay Karaoke will feature a furious battle of winners from previous Cosplay.ph events to really know who is the best of the best, the champion among champions. Of huge interest and appeal are this year's batch of guest cosplayers, which include Diane Sabandeja, Phil Mizuno, Clarisa Punipun, Knite and Hiroto Kuramasu, who will have special appearances and their Meet and Greet sessions.
For the much-awaited JAM Concert, stellar international artists BPM15Q, PRISM Project's Shiki Miyoshino, Junna, Daoko, Kobo Kanaeru, and Nano will be engaging fans of J-music all weekend long for very memorable performances.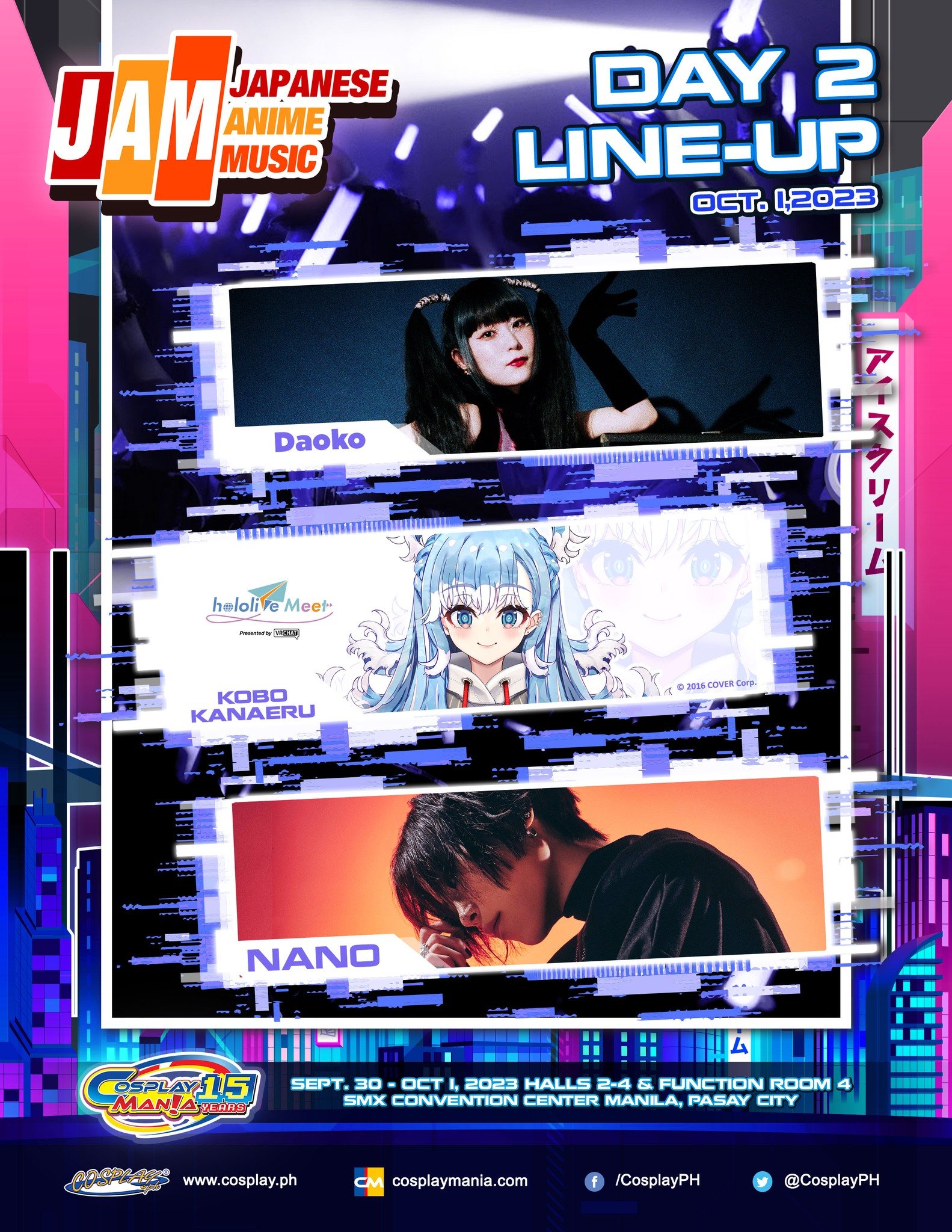 With so many attractions and even more suprises in store, Cosplay Mania will once again live up to its reputation of being the biggest event for the community for the year. arkadymac.com is proud to have been the media partner for Cosplay Mania since 2014, so we hope to see you there as we bring the highlights of both days of the event.
#CosplayMania2023 #CosplayMania #Cosplay #cosplayer #Cosplayph #arkadymac