Upcoming Event: ESGS Reaches 10th Year Milestone of Celebrating Esports, Games, and Tech
It's that time of the year again – 3 days of video games, esports , tech and more.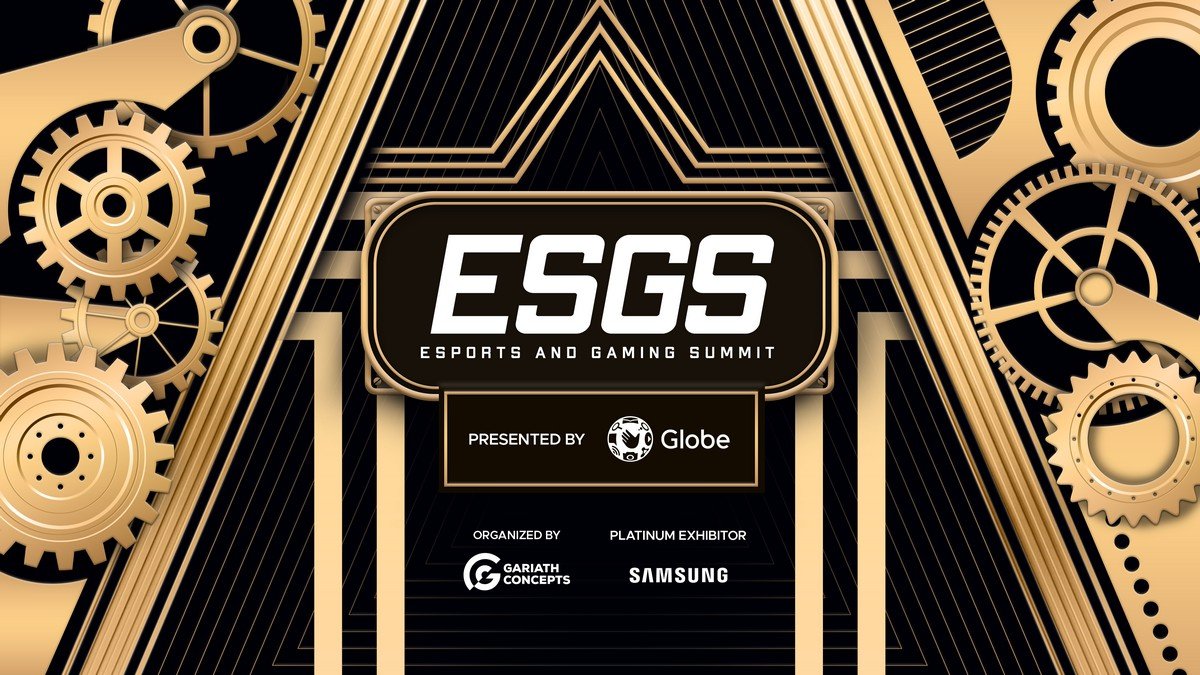 The Electronic Sports and Gaming Summit, the Philippines' premier video game, esports, tech and gaming pop culture celebration reaches a major milestone in 2023. In its 10th installment since its inception in 2014, the Electronic Sports and Gaming Summit (ESGS) brings new additions and surprises to this year's event through its back-to-back main presenter Globe Telecom, and with their major gaming convention comeback, platinum exhibitor Samsung.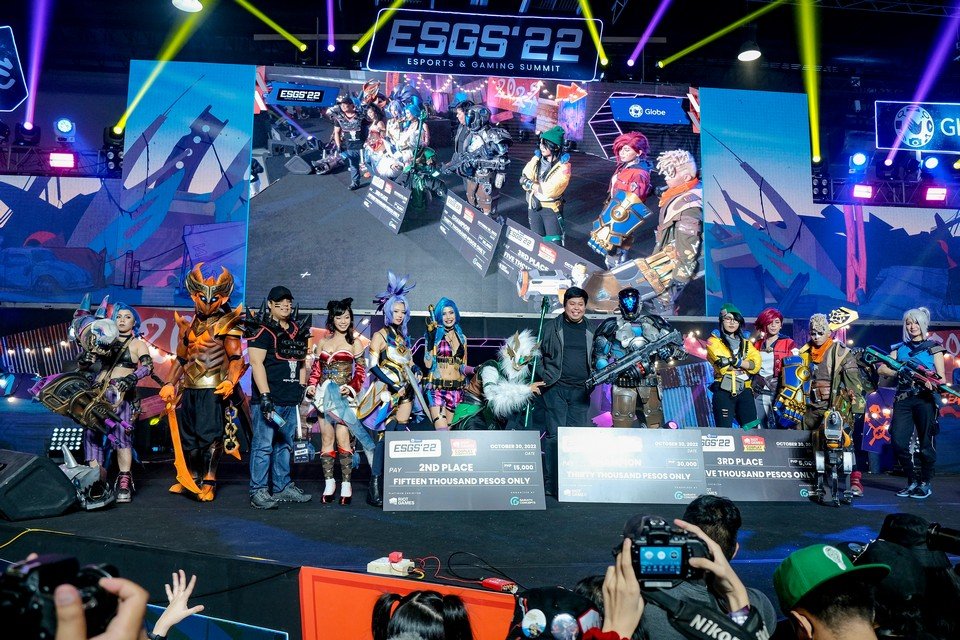 Powered by Globe

Reaffirming its commitment to the ever-evolving gaming community, Globe returns as the main presenter of the Electronic Sports and Gaming Summit (ESGS) for the second consecutive year. The highly-anticipated event is slated to be held at the World Trade Center in Pasay City from November 3-5, 2023. Part of their return as this year's main presenter are also amazing perks for Globe subscribers and ESGS attendees.
"Globe customers attending the event can expect exclusive perks such as a 5% discount on tickets, 10% discount on ESGS merchandise, an opportunity to win a 3-day pass by redeeming Globe Rewards points on GlobeOne app an express lane for attendees displaying a registered Globe SIM card, and complimentary GET bus shuttle services between the World Trade Center and three specific Ayala Malls", says Mark Singson, Subcultures Manager for Gaming and Anime for Globe Telecom. Mark also adds "There will also be a grant tailored for a standout game developer, cosplayer, or game merchant."
Samsung is back!

Samsung Electronics Philippines (SEPCO) is also one the main exhibitors for this year's ESGS, and this is part of the technology leader's vision to enhance the gaming experience across different platforms. SEPCO President Min Su Chu highlights, "We've seen how gaming has become intrinsic to the daily lives of enthusiasts and hardcore games. We want to encourage them to play their way and enter a new dimension of game play with Samsung. We are excited to show them our full suite of offerings in the ESGS."
Among the Samsung gaming devices that gamers can look forward to in the ESGS include the Galaxy S23 Ultra, Z Fold5, the Tab S9 and the newly launched S23 FE and the Tab S9 FE – all designed to give mobile gamers leveled up gameplay wherever they may be. They can also check out the Samsung OLED TVs, which has been a market game changer due to innovations on picture quality and sound features, perfectly paired with the Q Soundbar for an enhanced cinematic & gaming experience. The Samsung Odyssey Display will also be part of the ESGS, with its curved screen sizes paired with tournament grade specifications for a personalized gaming setup. Gamers can try as well the Neo G9, which is the world's first dual UHD monitor, and the Oled G9, the first dual QHD OLED Monitor.
Bigger and more to offer
ESGS 2023 is taking place in the World Trade Center, Pasay City. The venue is home to some of the biggest trade, culture and business events and expos in the Philippines. Beginning November 3, ESGS is livening up the legendary halls with special programs, tournaments, cosplay competitions, and exciting exhibitions from their partner brands including Globe Telecom, Samsung, JBL Quantum, Riot Games, ASUS Republic of Gamers, MSI, Tecno Mobile, RUMBLE ROYALE, Lenovo, LG Electronics, Bandai Namco Entertainment Asia and many more.
ESGS 2023 also introduces new feature areas celebrating the various gaming interests. For the first time this year, the Cosplay Village is going to be set up with different showcases and competitions including the ESGS 2023 Cosplay Contest, guest panels, and meet and greet opportunities. Independent game developers are also getting the spotlight with Indie Fest to feature some of the country's talented game creators and their demos for attendees to try out. ESGS also takes the opportunity to share gaming industry knowledge and opportunities at Gaming Class, with featured speakers from Ubisoft Philippines, Keywords Studios and more. New and improved this year is the ESGS Marketplace, featuring more merchants and even more artists selling their wares. And a new area last year, the Astra Arena is back with much-awaited tournaments – the Valorant tournament, JBL Quantum League for and the much-awaited League of Legends comeback tournament, the LoL Empyrean Cup.
Introducing the ESGS Creator Grants
As a part of the event's 10th year milestone celebration, ESGS is giving back to the community that helped make the event as big as it is now. In partnership with Globe Telecom, ESGS 2023 introduces the Creator Grant program with rewards and incentives offered to various creators in the gaming field – Independent Game Developers, Cosplayers, and Artists and Merchants. The ESGS 2023 Creator Grants aim to highlight and encourage local creators to continue with their craft with up to PHP 500,000 in rewards and incentives. And together with Globe, Lenovo Legion also comes in to support Independent Game Developer Grant for a lucky Indie Fest participant.
The latest in tech at ESGS 2023
The annual celebration of games will not be complete without an amazing lineup of tech brands, each with their own showcase of latest offerings, products and activities. Lenovo Legion invites attendees to experience beyond performance with the latest in Lenovo Legion products powered by 13th Gen Intel Core H series processors and higher frame rates, the new Lenovo AI Engine+. JB Aquino, Lenovo Philippines Consumer Product Manager mentions, "2023 is shaping up as an exciting year for gaming with Lenovo. We're excited to see Legion fans again and showcase our latest and greatest in gaming innovation. Customers should definitely look forward to exciting product showcases at our booth, hot off our recently-announced product lineup from IFA 2023."
MSI's Gaming Booth is set to create an immersive experience for attendees with their cutting-edge technology and innovation that fuels the passion for victory, to offer a full range of MSI Gaming Motherboards, Graphics Cards, Laptops, Desktops, Monitors, Gaming Gears and other PC components.
ASUS Republic of Gamers is also back this year with their showcase of gaming laptops, smartphones, desktop monitors, peripherals and accessories. Sean Agno, Product Marketing Lead of Gaming for ASUS Philippines says that they are "Excited to see all the faces of gaming in the Philippines and how the industry can come together to celebrate one thing – their passion for gaming. Seeing familiar faces, the excited crowd, and the amazing atmosphere of the venue hall. And the mere fact that every year the bar is set higher, I am really excited to see what this 10th Anniversary can bring."
First time participant LG Electronics brings their range of gaming displays starting with the LG OLED Ultragear monitors. LG Electronics is looking forward to introducing this range of products to the Philippine esports and gaming community, aiming to raise the bar by providing cutting-edge technology and design in the gaming display category.
And also joining for the first time ever is TECNO MOBILE. TECNO recognizes how esports has become an integral part in the lives of Filipinos and are dedicated to provide our consumers the best possible gaming and entertainment experience through their smart devices, featuring top-of-the-line performance. This new partnership with ESGS gives TECNO MOBILE the platform to bring cutting-edge technology to the competitive gaming landscape in the Philippines and to gaming fans and communities, and to propel mobile esports and gaming to new heights.
JBL Quantum is also in ESGS 2023 inviting everyone to enter battles with confidence, explore new worlds, and perfect your play with their lineup of gaming audio. Available to test in their booth, JBL Quantum products are developed by designers and engineers passionate about immersing players into their favorite games, with audio that's almost too good to be true. Attendees are invited to power up their devices and step into a new world, with captivating sound at every turn. Plus discounts of up to 50% will be available exclusive only in ESGS 2023.
More booths and showcases from brands and creators
ESGS will not be complete without the creators and other gaming brands. Premier Influencer agency RUMBLE ROYALE brings their roster of talents to ESGS 2023 for hosting, meet and greet and panel sessions. RUMBLE ROYALE is well known for developing rising talents, creating quirky, unforgettable content, broadcasting memorable gaming events and the most unique marketing and activation strategies.
The Pokémon Company is also joining this year and is thrilled to distribute Pokémon Card Fun Packs and playmats to all ESGS 2023 attendees. Pokémon cards provide everyone with the perfect opportunity to deepen bonds with friends, family, and partners. It will be exciting to see all participants unbox their packs, share their favorite cards, and challenge one another in battles, all while forging new connections and strengthening existing ones!
For Competitions, Riot Games brings major esports action to attendees with their presence in ESGS 2023. Riot Games is excited to see the competitive fire within our Filipino League of Legends community burn bright once again. Since taking back publishing rights for both League and TFT early this year, Riot Games has sights on revitalizing our local efforts to enhance local play, beginning with reigniting the passion for competitive League play and introducing people to TFT during ESGS!
See you at ESGS!
ESGS 2023 is on November 3-5, 2023 at the World Trade Center Manila, Pasay City. Tickets are available online via https://slashevent.com/e/esgs-2023. Tickets are also available onsite. For more information about the Electronic Sports and Gaming Summit, please visit the following links:
ESGS is organized by Gariath Concepts, in partnership with main presenter Globe Telecom and Platinum Exhibitor, Samsung.
arkadymac.com is proud to have been the media partner for ESGS for 10 years already, so we hope to see you there as we have a special coverage of the event.
#esgs #esgs2023 #game #gaming #arkadymac
About The Author