Prepare for a 3D RPG Shooter Adventure in Snowbreak: Containment Zone- StoreRegistration Now Open, Global Release Date Revealed!
Get ready to embark on an extraordinary gaming adventure as Amazing Seasun Games announces the arrival of Snowbreak: Containment Zone, a 3D sci-fi RPG shooter masterpiece. With an astonishing 1 million pre-registrations, the game has sparked fervent discussions among players worldwide. Now, players can secure their spot in this highly anticipated experience as pre-registration for "Snowbreak: Containment Zone" is officially open on the App Store and Google Play. Furthermore, mark your calendars as the global public beta for "Snowbreak: Containment Zone" is set to launch on July 20.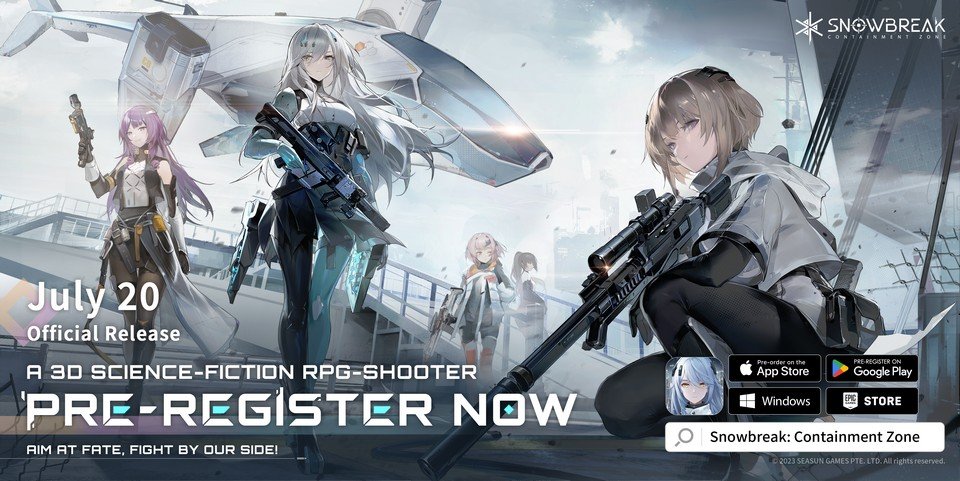 Store pre-registration now available, and global public beta date announced!
Introducing the brand-new, multi-platform masterpiece, "Snowbreak: Containment Zone" This game seamlessly combines elements of third-person shooter, action role-playing, and science fiction. Recently, the official announcement has declared the commencement of pre-registrations on the App Store and Google Play. Furthermore, a global simultaneous release for the game is scheduled to launch on by pre-ordering the game on the store platform or the official website, players can avail themselves of exclusive in-game gifts during the public beta. That's not all! Engage in the Heimdall assembly event on the official website, invite friends to pre-register, and earn an additional chance to participate in a lucky draw. Prizes in the draw include virtual treasure gift packs, as well as the opportunity to win real prizes such as the "iPhone 14 Pro," "Samsung S23 Ultra," and gift cards.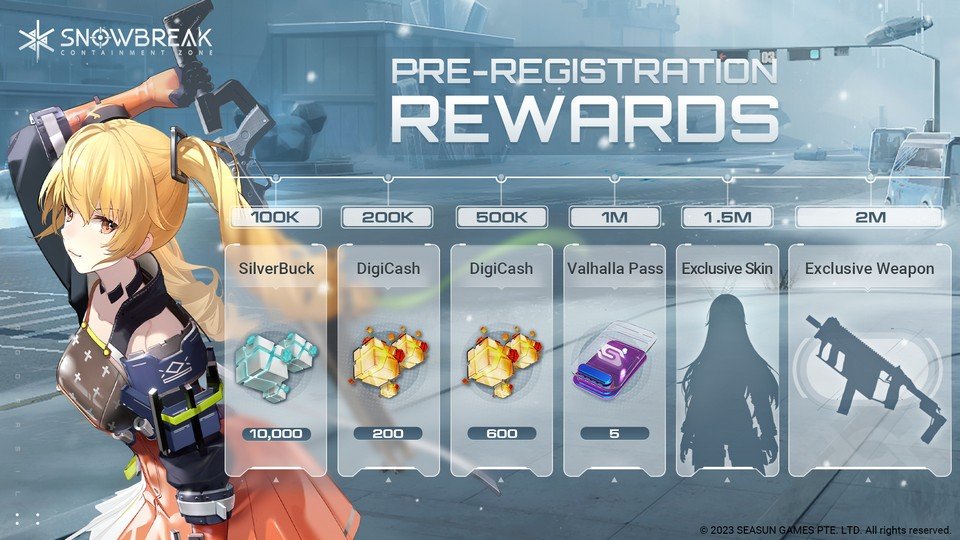 Unveiling the Enthralling World of Snowbreak: Containment Zone
Immerse yourself in a captivating multi-platform experience as Snowbreak: Containment Zone seamlessly blends the elements of third-person shooting, action role-playing, and light science fiction. Embark on a journey through a pale and desolate near future world, exploring the containment zone enveloped in perpetual "snow." Stand side by side with the Heimdall Force against the Titans, giant humanoid creatures that impose a formidable presence.
Snowbreak: Containment Zone meticulously recreates the feel of each firearm, delivering an unparalleled shooter experience. With a wide array of weapon categories and customizable options, adjutants can craft their own exclusive armaments. Unleash the full firepower of your customized arsenal and triumph over enemies in dynamic and ever-changing battlefields.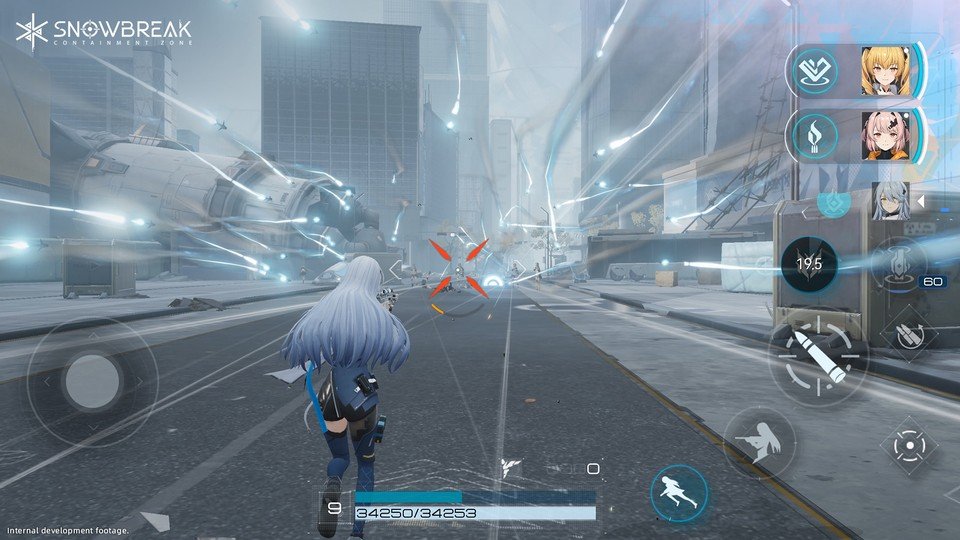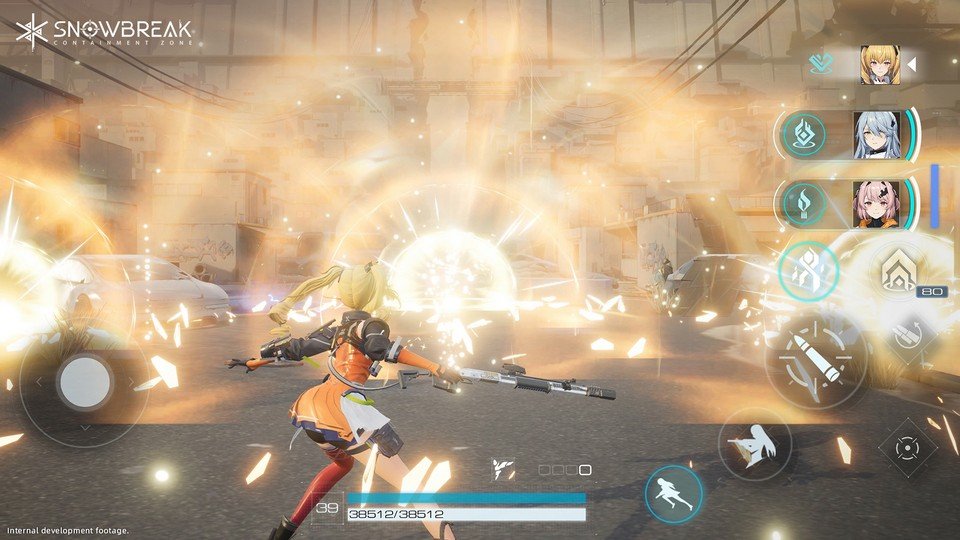 As an adjutant, join the ranks of the Heimdall Force, assembling a team of unique and powerful manifestations. Adapt your team composition to various combat scenarios, forging deep bonds between team members as you face diverse challenges together. Strengthen the combat prowess of your allies by mutual support.
Snowbreak: Containment Zone offers cross-platform support, enabling multiplayer experiences across PC and mobile platforms. Engage in thrilling battles alongside other adjutants, utilizing the Gigalink mode to join with friends and face the Titans side-by-side. Plus players can get access to the latest gameplay along with up to 10 language options including: English, Japanese, Korean, French, German, Spanish, Thai, Indonesian, Traditional Chinese and Simplified Chinese.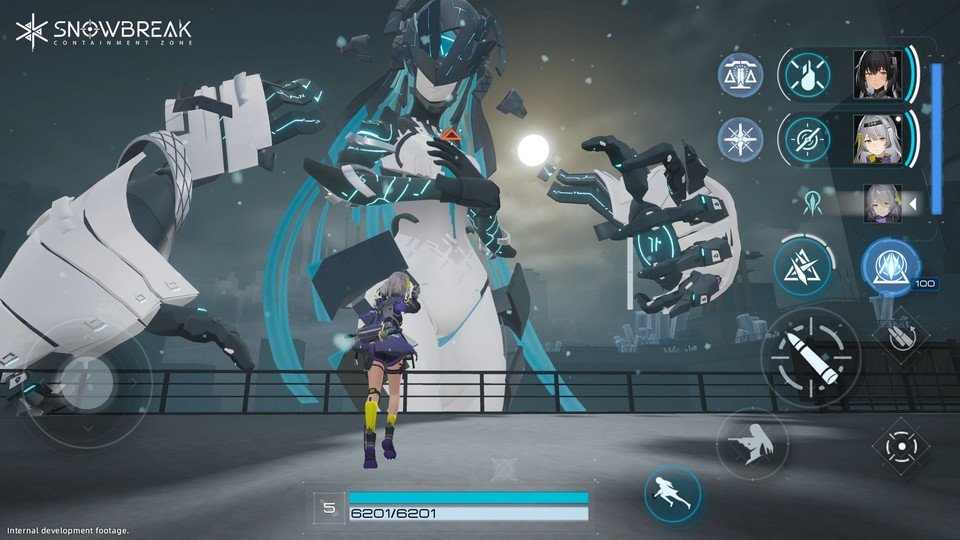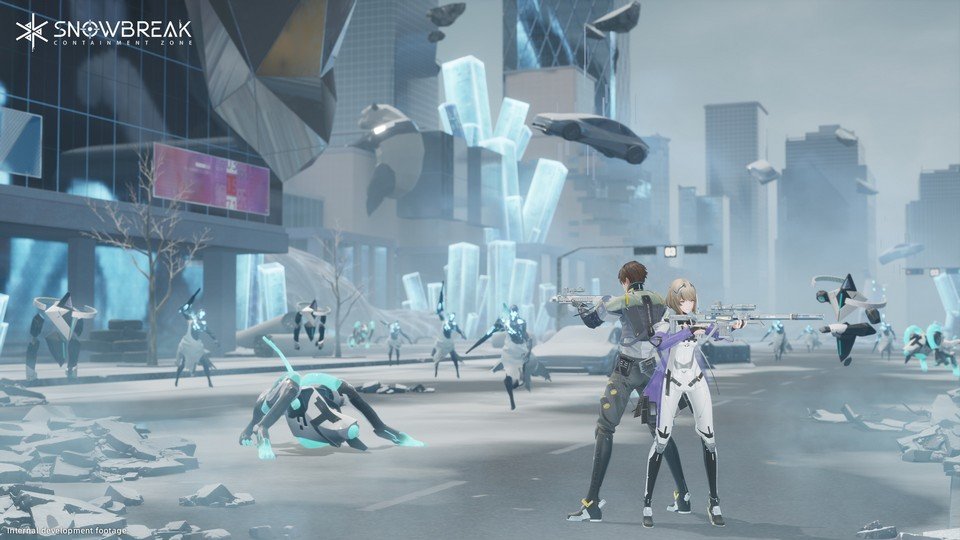 Stay tuned for continuous updates and exclusive insights as "Snowbreak: Containment Zone" embarks on its first full platform beta test. Follow the official community channels of "Snowbreak: Containment Zone" to stay up to date with the latest developments and join the vibrant community of passionate adjutants.

Get ready for the ultimate 3D RPG-shooter experience with Snowbreak: Containment Zone!
"The road ahead is far from clear, Adjutant… but what other choice do we have?…"
Pre-register here: https://bit.ly/43bOJk2
Facebook: https://www.facebook.com/SnowbreakEN
Twitter: https://twitter.com/SnowbreakEN
Youtube: https://www.youtube.com/@snowbreakEN
Discord: https://discord.gg/3zs9cQQgcV
About The Author